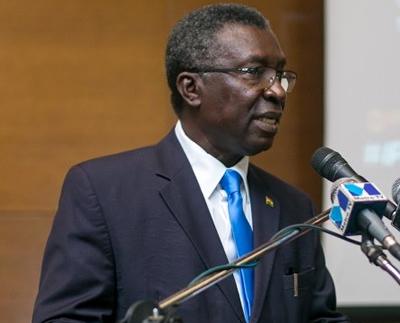 The Minister for Environment, Science, Technology and Innovation, Professor Kwabena Frimpong-Boateng says Ghanaians at all levels must desist from assisting foreigners to milk the nation of its resources.
He said it was disturbing that for some selfish interests, some Ghanaians were ready to help other nationals to milk their own nation.
For the little something we receive from foreigners we would help foreigners to steal our resources, destroy our environment, evade tax and do all manner of wrongs in our country," he said.
Prof Frimpong-Boateng was speaking to the media after he delivered an address at the 4th congregation of the Institute of Development and Techology Management (IDMT) in Cape Coast on July 27, this year.
The IDMT is accredited by the National Accreditation Board (NAB) and affiliated to the Kwame Nkrumah Universtiy of Science and Technology and the University of Cape Coast.
The institute runs post graduate programmes in Development Studies with speacializations in Higher Education and Development, Leadership and Development, Law and Development, Peace and Development, Gender and Development, Project Management, Technology Management, Development Finance and Community Development.
Twenty-three students were graduated including nine Master of Art students and 14 Master of Philosophy students.
He said it was time to seek the "communal welfare" than selfish individual gains by sacrificing for the next generation.
Speaking earlier at the graduation ceremony on research development, Prof Frimpong-Boateng stated that the law to ensure one percent of the nation's gross domestic product was contributed to research fund for redistribution to universities and other research institutions to support research would soon be passed to promote research works.
He further noted that government had significantly stepped up support for technical and vocational education and training to help develop the nation's talents and direct them towards its development agenda.
"We are smart people and can build our own nation. But we cannot do this; we are constantly dependent on foreign capital technology and influence," he said.
He urged the graduands to be disciplined and develop good attitudes and to apply what they have learnt to better their workplaces and communities for a better Ghana.
The Rector of the Institute, Prof John Micah, said demand for higher education had become critical especially for Africa, noting that recent opportunities for leadership in Africa makes it imperative for Ghana to pursue the enviable goal of enhancing the capacity to produce new knowledge and improve policy making, policy refinement and policy implementation.
He said IDTM offers quality higher education and promotes life-long learning opportunities, using diverse modes of delivery, creative content development and critical contextual relevance saying IDTM hoped to empower its products for quality service and servant leadership.
Creativity and innovation
The President of the Christian Services University Council in Kumasi, Prof Sam Afrani in an address called for the training and grooming of graduates capable of generating original and innovative ideas necessary to drive Ghana's economy from one of natural resources to an industry-driven one.
Source: graphic.com.gh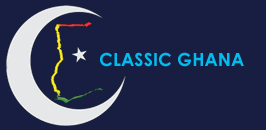 Latest posts by Classic Ghana
(see all)