SHE has been there and knows how tough and frustrating living to please fans can be for artistes, and that is why singer, Eazzy, has advised young female acts to be themselves and not bow to pressure.
In a recent interview with Graphic Showbiz, Eazzy said artistes could lose themselves if they did not stay focused.
"When you are getting all the hype and attention, you are forced to live for your fans. You get so concerned about what they say about you and what you can do to make them happy so you can always enjoy their support.
"But the truth is that keeping the choices of your fans above yours can be frustrating. You are forced to be who you are not and to even adjust your brand, so it is always good to be yourself. The secret to my success is that I was myself and didn't bow to the pressure since I could not have pleased all of my followers," she stated.
In her years of being in the music industry, the old student of Mfantsiman High School has been a witness to how a lot of artistes ride on controversies to become relevant in the industry.
In her view, young female artistes should not only take the controversial route to gain fame since it did not ensure longevity.
"There are so many strategies to adopt to make you relevant in the industry. Yes, controversies will give you some attention but that will be for a short time and before you know it, you have gone missing on the scene.
"I don't think that is the way to go so I always encourage young acts, especially the ladies since I started like them, to build strong brands and perhaps, attach the right controversies to it.
"Besides, nobody wants to associate with cheap brands so if you have a strong brand, you are always assured of the masses' support," she stated.
Born Mildred Ashong, Eazzy started her music journey with Richie Mensah's Lynx Entertainment and was signed on to the label in 2009.
Her rise was quick with her debut album, Twinkle, released in 2010, being a big hit. It had chart-toppers such as 'Bo Wonsem Ma Me' and 'Wengeze'.
Eazzy's exploits have earned her awards over the years and she disclosed to Graphic Showbiz that unlike other female artistes who have complained, she didn't suffer any sexual exploitation.
"I didn't experience that because I had a good management that handled all my dealings. I didn't have to deal with parties on a personal level so I never encountered anything like that. Besides, even at this time in my career, I can't say people make sexual advances at me," she said.
At the moment, Eazzy is promoting her Solo EP, worked on by Mix Master Garzy. She started the promotion in the United Kingdom and will start in Ghana soon.
Source: Graphic Showbiz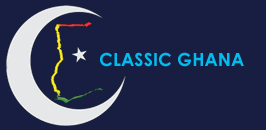 Latest posts by Classic Ghana
(see all)