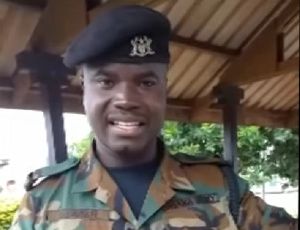 The soldier recently seen in a viral video supporting the '#DropThatChamber' social media campaign against the construction of a new Parliamentary chamber has been stripped of his rank and also sentenced to 90 days imprisonment with hard labour at the guardroom, Graphic Online has gathered.
Lance Corporal Lincoln Isaac Wassah of 2 Recce Squadron in Sunyani, was seen in a military uniform in the viral video supporting the social media campaign.
This, according to military regulations was against the rules of engagement, which forbids soldiers from engaging or involving themselves in such public campaigns.
#DropThatChamber
The "#DropThatChamber" campaign was initiated on social media with the aim of mounting pressure on Parliament to discontinue a proposal to build a new chamber that could accommodate about 450 Members of Parliament (MPs) at a cost of US$200 million.
Many people joined the social media campaign that was also intended to mobilise about two million people to march on the streets to register their displeasure.
People from all walks of life, including celebrities, made posts on various social media platforms against the proposed new chamber.
Following public pressure, the Parliamentary Service Board (PSB) subsequently suspended the project.
Punishment
It was during the social media campaign period that L/Cpl Wassah Lincoln Isaac also made a video to warn President Akufo-Addo not to buy into the idea of supporting the construction of the new Parliamentary chamber since there were many other pressing issues facing the country.
Following the release of the video, L/Cpl Wassah was arrested by the Military High Command for interrogation.
A board of inquiry was set up by the Commanding Officer of the Recce Regiment Gondar Barracks Burma camp, Graphic Online has gathered from highly placed sources.
The board, Graphic Online gathers was chaired by the Commanding Officer of the Unit, Lt Colonel W.A.K. Ackah.
Other members included Captain V. Bempong, WO1 Dafliso V, Sgt Attor R and Lance Corporal Okumtey J.O.
L/Cpl Wassah was said to have shown no sign of remorse during his interrogations, Graphic Online gathered.
After questions and answers, Graphic Online gathers the board came out with their judgement and concluded that L/Cpl Wassah should be stripped of his rank, and sentenced to 90 days imprisonment with hard labour at the guardroom.
Source: graphic.com.gh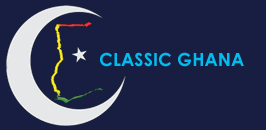 Latest posts by Classic Ghana
(see all)