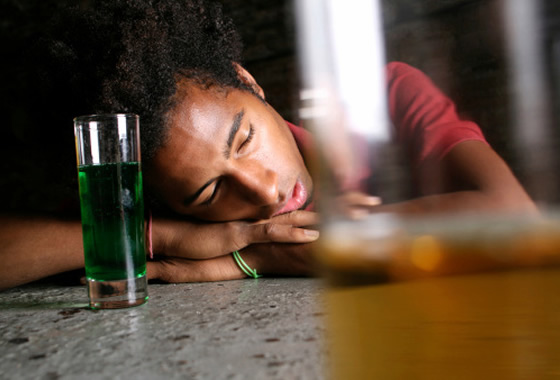 West Africa Drug Policy Network (WADPN) has called on stakeholders in the health sector to continue providing support to substances abusers and avoid stigmatizing them.
It said drug use affects not only the abuser but the entire society and there is a need for the police to be educated on the situation of individuals with substance use disorders.
Speaking on Tuesday at a recent forum Mr Feikoab Parimah, Researcher and Social Psychologist with the West Africa Drug Policy Network, said research has shown that drug use as well as substance use disorders are prevalent in many societies in the world.
WADPN on Tuesday 26th June marked the World Drugs Day and embarked on a campaign with the theme: "Support Don't Punish" in reference to persons recovering from substance abuse.
A qualitative research of rehabilitation facilities conducted by WADPN shows that several factors contribute to substance abuse in Ghana and key recommendations are needed to be adopted in the dawn of this fast growing rampage of substance abuse.
Mr Parimah said to understand why some people develop substance abuse disorders clinicians, theorists and the media need to embrace the idea that addiction is a disease, and that the "problematic substance use is a lasting condition in which behaviour persists in spite of the grave negative consequences that result from compulsive drug-taking".
He said the World Drug Report (UNODC, 2016) states that one in twenty adults (which equates to 250, 000, 000) aged between 15-54 years used at least one drug in 2014 and out of this, over 29 million people suffer from substance use disorders and would need treatment.
Mr Parimah said there were 207,400 deaths in 2014 due to drug abuse globally and this represents 43.5 deaths per million people aged between 15-64years.
He said the estimated number of cocaine users in Africa was about 4,500,000 and a year before, it was recorded that 1 per cent (about 233,000) of Ghanaians were abusing cocaine.
Mr Parimah said three models have been proposed in explaining why individuals become problematic substance users: Sociocultural, psychological, and biological (neuroscientific) theories.
He said the biological components and genetic factors offer explanations as to why some category of individuals become problematic substance users and in this regard some people are predisposed to develop substance abuse disorders compared to others.
Mr Parimah said Psychologists have also established that one's personality type can predispose him or her to problematic substance use more so some develop substance use disorders because they model the behaviour of significant others who use drugs.
He said the sociocultural theorists suggest that there is a probability that one's socioeconomic background can lead him or her into substance dependency problems.
"It is important to note that drug use has been associated with criminal behaviour. This drug- crime relationship could be an outcome of one's association with subcultures, access to illicit substances, or as a way of coping with the stress resulting from a criminal", Mr Parimah said.
He said one notable model that has been offered in understanding the drug-crime relationship is the economic- compulsive view.
And this view, Mr Parimah said, holds that expensive drug use leads to criminal behaviour since the user needs money to fund his or her drug use. Crime in this sense is only a means to an end and not an end in itself.
He said the individual with substance use disorder will go any length to get money to satisfy his immediate craving for drugs.
"This sometimes leads them into stealing. They steal not because they want to, but because it will help them get money to purchase drugs".
Mr Parimah sai participants narrated how the police often accosted them through assaults, with some officers taking bribe from them before releasing them.
For instance, a participant recounted that on a given day "we were supposed to go and have a blood test. On the way there, I made a few calls, got some money settled everything and they let us go".
This, Mr Parimah said, clearly demonstrates the failure of the police to understand the situation of these individuals with substance use disorders.
He said many of them revealed that their contact as well as experience with the police never deterred them from engaging in drugs. When asked whether his encounter with the police helped his situation, one of the addicts replied, "it, it has made my addiction ever worse. It was through that experience in the police station that made me involve myself into cocaine and rock because I was told by my friends that when one indulged in cocaine use, you will not be caught, but when you smoke the marijuana, you will be caught. So I indulged in it and eventually became a junky".
Mr Parimah said the research results suggest that there is a need for the police to be educated on the situation of individuals with substance use disorders, which will inform their attitude towards them.
He said a more potent way is to rehabilitate them and the police can help in this regard by referring them to rehabilitation Centres for treatment.
Source: GNA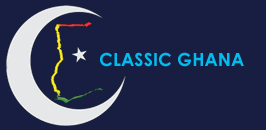 Latest posts by Classic Ghana
(see all)