Mr Adama Dieng, the Special Adviser to the United Nations Secretary-General on Genocide Prevention, has said that early warning and respect for human rights are critical components in conflict prevention and mitigation.
He said that violent conflicts, which resulted into atrocity crimes, did not just happened overnight; adding that there were always early signs of conflicts.
"When the warning signs are detected, it is possible to take early preventative measures at national, regional and international levels," Mr Dieng said in his submission at the Sixth Kofi Annan – Dag Hammarskjold Annual Lecture, in Accra.
The Kofi Annan International Peacekeeping Training Centre (KAIPTC) and the Dag Hammarskjold Foundation, Uppsala Sweden, instituted the Kofi Annan/Dag Hammarskjold Annual Lecture and Seminar in honour of the two former Secretary-Generals of the United Nations.
Speaking on the theme: "Preventing Armed Conflicts: Identifying and Mitigating Risks," Mr Dieng explained that in that regard, his office had developed a framework of analysis based on international standards and practice that identifies risk factors for atrocity crimes that could assist to prevent conflict situations before they deteriorate.
He said this framework had helped the office to raise risk of atrocity crimes at an early stage in many situations, including the Central African Republic, Myanmar and South Sudan.
"To its credit, the African Union, under its Constitutive Act has one of the most developed early warning mechanisms with a requisite legal framework for prevention," he said.
He noted that the Act under article two, obligates AU member states to intervene in situations to prevent genocide, war crimes and crimes against humanity.
"This legal framework, if put into practice goes way ahead of the United Nations to prevent armed conflicts," he said.
On human rights, Mr Dieng said: "We cannot undertake meaningful prevention without respect for human rights and fundamental freedoms universally recognized and guaranteed by the international Bill of Rights and other international and regional instruments".
He said in recent years some States have been seen pushing back against the international framework of international human rights and humanitarian law that had been painstakingly and collectively developed since the end of World War Two; which he said was a dangerous threat to the effectiveness of international and regional human rights systems.
He added that "if we are to achieve sustainable peace, we must reaffirm our commitment to the primacy of human dignity and human rights as reflected in the United Nations Charter and other international and regional human rights instructions. However, we must move beyond early warning alone and insist on early action."
Dr Christine Evans-Klock, the United Nations Resident Coordinator in Ghana, said the lecture rightly put cooperation and coordination among regional and national actors at the heart of the United Nations, the African Union, ECOWAS, down to the national governments and civil society organisations.
"They all have relevant mandates to bring to bear and lessons from experience to share in identifying and mitigating risks", she said.
Air Vice Marshall Griffiths S. Evans, the Commandant, KAIPTC, said the effects of conflicts included loss of lives and properties, displacement, and increased levels of poverty, sexual exploitation and gender-based violence.
"We need to reverse this trend; we need to offer our people better life opportunities so that they can feel safe to be part of the change we so desire," he said.
"The journey to reverse this trend, I believe, is by tackling the root causes of conflict and the precursors to instability by prioritizing, financing and investing in same," the Commandant added.
Source: GNA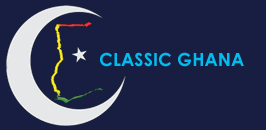 Latest posts by Classic Ghana
(see all)