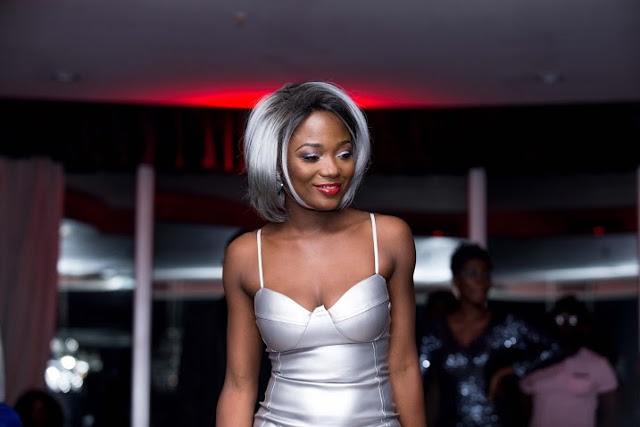 IT'S another year and songstress Efya is embroiled in another tale of drug-use, a situation she's grappled with for almost the entire stretch of her musical career.
In the latest episode of name-calling and brand shaming, the singer appeared for the live recording of her new single on the African content production outfit, Glitch Africa. Just moments after the teaser for the performance dropped online, social media and blogs were splattered with news of the award-winning artiste and her supposed drug use.
As usual, the news was met with varied commentary of her career being derailed by her alleged constant drug use to her looks being heavily affected by the abuse of drugs and many other vile assertions.
In another barrage of career and character assassination, the songstress fails to take drastic action and that is worrisome.
Long-standing Accusations
The reactions from the Glitch Africa appearance were swift and discomforting; repulsive suggestions of an alleged drug use and drug abuse and they were all borne out of her looks and demeanour.
Intriguingly, albeit being accused of drug use in that introduction video, Efya actually purveyed one of her best live performances in quite a long time.
One cannot blame those who instigated the latest wave of insinuations because the unsavoury tag of Efya being an alleged habitual drug user and abuser has festered for years, so, the moment any random person ties her to that act, it catches fire and everybody jumps on the bandwagon to project their own narrative.
In the latest Glitch experience, her accusers claimed her demeanor was off—reasons for the alleged drug use. How? The way she spoke in that clip is how the artiste expresses herself most times. Her looks are looks of an artiste who is no more a teenager and her antics clearly didn't depict somebody who was heavily affected by drugs.
Is She Really Doing Drugs?
Almost every conversation connected to Efya has inclinations to drug use and in her feud with outspoken musician/on-air-personality, Blakk Rasta, the latter didn't hesitate to jab her with such accusations.
Again, after the recent Glitch experience, some persons tried to create some silly hashtag #PrayforEfya, which had Blakk Rasta once again taking the opportunity to subtly chide the musician.
In all these years of incessant accusations of drug use, there's been no evidence, not one, zilch—whether audio or visual of the songstress using drugs. All commentaries and assertions have been hinged on rumours.
Over the period, there has not been any revelation from any person close to the musician admitting to any form of drug use and amazingly, there's not been one investigative report or publication that indicates that indeed, Efya uses and abuses drugs.
So, how has she reacted to these speculations all these years?
In 2012, addressing the matter on Hitz103.9FM, she stated, "I don't do drugs, my name is E.F.Y.A and I do not do drugs."
On why people link her to drugs, she expressed her confusion—"I don't know why people say I do drugs, nobody out there who has said that I do drugs has seen me do it. I can swear down and tell you that I don't do drugs. I smoke cigarettes, I do that and you see me doing it when I'm out, it's my thing but nobody can judge me on that but the thing is, I don't do drugs."
On naysayers connecting her looks to drug use, she addressed similar accusations in 2012.
"I don't understand why people assume that I do it. What do I do that shows that I do drugs? People say because I am skinny but if you ask anybody who's known me since I was small, I am a very smallish person."
So, how did the narrative start? "I have heard this; I have heard it over and over since the university but the thing is nobody has ever come out with any kind of solid evidence that I do drugs," she claimed.
Career-damaging
Drug use and drug abuse are not complimentary attributes that any musician should take lightly, yet, Efya has treated such dire accusations with kid gloves, with an irritating attitude of being nonchalant and cavalier.
No serious-minded corporate entity or big-time record label would want to associate with any artiste entangled with tags of a drug addict. That's bad news and considering the history of how drugs have annihilated very prominent and famous musicians across the world, nobody would want to engage and do business.
Efya has been in this industry for close to 13 years, commanding such incredible talent but she is yet to sign any lucrative record deal or endorsement deal.
Lack of Activity
One of Efya's major problems has nothing to do with drug use or its abuse. It is an issue many have not paid attention to; her lack of activity, zeal and urgency.
Many have over the years argued that, with such talent and swagger, Efya should have been bigger than the likes of Tiwa Savage and TEMS and they are right! Unfortunately, she seems overly comfortable, lazy, not hungry enough and lacks drive.
She was introduced into the scene in 2008, via the music reality show, Stars of the Future and she has been in the limelight since—becoming one of the most revered female artistes in the last decade and more.
Quite incredulously, in such a competitive industry, Efya has only one, just one album to her credit plus one mixtape. How do you compete with such? Unless you are a Lauryn Hill in a well-structured industry where she can drop one classic solo album and go to sleep, knowing very well you can survive on shows, royalties and licensing deals.
Unfortunately, Efya is no damn Lauryn Hill and is stuck in a higgledy-piggledy industry. Step up!
Take Action
Efya's refusal or inability to take action against the ceaseless accusations of alleged drug use is worrying. She is the reason such distasteful tags have persisted all these years because she has refused to take action.
Some years ago, when I made a flippant statement on radio about Yvonne Okoro and Joselyn Dumas over a longstanding rumour, they took legal action, compelling me to apologise and in the process, quelling the speculation.
Yvonne Nelson has taken several legal actions against the perpetration of comments in the media she found malicious against her personality—taking the legal route against the likes of presenter, Mona Gucci and blogger, Yemmy Baba in 2021.
In 2018, Exclusive Events, organisers of Miss Ghana, took legal action against some portals including Ameyaw Debrah for publishing falsehood about the pageant.
It's about time Efya takes similar route on individuals, portals and others who continue to brand her a drug addict.
Source: Graphic Showbiz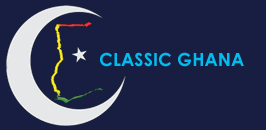 Latest posts by Classic Ghana
(see all)