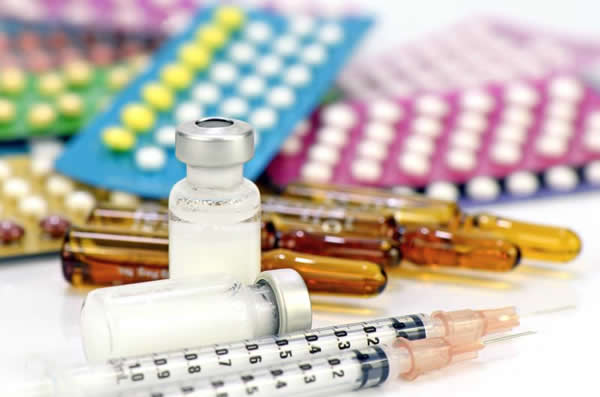 The usage of emergency contraceptives among ladies is on the increase, compelling most Pharmacy shops to stop selling female condoms, a survey conducted by the Ghana News Agency across some Pharmacy shops in Accra has revealed.
A World Health Organisation (WHO) report available to the GNA defines emergency contraception as a methods that can be used to prevent pregnancy after sexual intercourse; these are recommended for use within five days but are more effective the sooner they are used after the act of unprotected intercourse.
According to WHO emergency contraception can prevent up to over 95 per cent of pregnancies when taken within five days after intercourse.
The emergency contraception can be used when one indulges in unprotected intercourse or has concerns about possible contraceptive failure, incorrect use of contraceptives, and sexual assault if without contraception coverage.
Ms. Lordina Azuma, a Pharmacist at the Plus Pharmacy Shop at Accra Newtown told the GNA in an interview that the effectiveness of emergency contraceptive depends on the amount of Levenogestril, a component that makes a contraceptive what it is.
She said the efficacy of the pill depends solely on how early one takes it after engaging in unprotected sex, "as most emergency contraceptives must be taken within 24 to 120 hours after sex.
She said the numerous types of emergency contraceptives on the Ghanaian market are mainly based on brand identity, it has nothing to do with the effectiveness of the pill.
Mr. E. K. Addotey, a Pharmacist at Angola Pharmacy at Osu, said most women buy the post morning pill, also known as emergency contraceptives purposely to kill the sperms within 72 hours after having unprotected sex.
He said most ladies claim they prefer the emergency contraceptives not because, the price is moderate but because it works quickly.
He said a common misconception about pregnancy is that it occurs immediately after having sex that is why they patronise the contraceptives, however "there are actually several factors that determine if and when one conceives. If you have had unprotected sex and wondering if you might be pregnant, taking a pregnancy test is the first step".
The GNA survey also revealed that the abuse of the emergency contraceptive is mainly based on the misconception, as scores of ladies interviewed think it should be taken every day after unprotected sex.
Common brands of emergency contraceptives on the market includes; Lydia; Levon 2; the Everyday Pill; Primolut N Tablet; Postinor 2; Contra 72; and Protex 2.
Some of the shops visited during the survey includes Dankwa Buobu Pharmacy and Keneve Pharmacy all at Oyarifa Greenhill; Ebenezer Chemical Shop, Plus Pharmacy, Emmasel Pharmacy all at Accra Newtown; and Ansa Pharma Health, Primrose Pharmacy, Josh Chemist Limited, Jinlet Pharmacy, Good Care Pharmacy Limited, all at Osu.
The survey also covered pharmacy shops at Madina, Dansoman, Adenta, Abelenkpe, Kaneshie, Teshie, Nungua, Abeka, and Achimota.
On the prices of the emergency contraceptives, Mr Ebenezer Bediako a Pharmacist at the Ebenezer Chemical Shop at Accra Newtown said it ranges from GH¢6.00 to GH¢26.00.
Mr. Jonny Walker, a Pharmacist at Josh Chemist Limited, Osu, also told the GNA that in spite of the low patronage of female condoms, the male ones are in high demand.
He said "for the past five years I have not sold a single female condom, so now I don't have it in stock, even though am willing to sell, its patronage is low. This is demand and supply issue".
Mr Walker revealed that scores of ladies also prefer oral contraceptives that is a birth control pill that is taken every day and is 99 per cent effective in preventing pregnancy.
He added that "even with the oral contraceptives, there are emergency ones (e-pills) and daily ones. However, the emergency ones have a high patronage". The e-pills price ranges between GH¢3.00 to GH¢10.00.
Mr. Isaac Oppong, a Pharmacist at the Jinlet Pharmacy, Osu branch, told the GNA that condoms and pills are for short term use, however the injectable are 100 per cent safer methods than most of these condoms and pills, which can fail sometimes.
The most common brand of male condoms on the market includes Lifestyle, Playboy, Kiss, Share, Durex extra safe, Fiesta, Roughrider, Kupenda, Cheers, and Bazuka. The prices however ranges between GH¢1.00 to GH¢20.00.
Source: GNA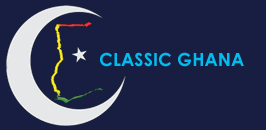 Latest posts by Classic Ghana
(see all)