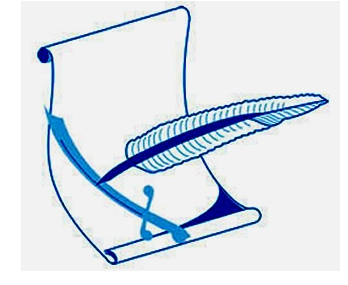 The Ghana Journalists Association (GJA) is inviting entries for its 23rd media awards scheduled for scheduled for Saturday, October 20, 2018.
Entries for the competition, which is open to its members working in the Ghanaian media, should cover works published/broadcast from the period, January 1 to December 31, 2017.
A statement signed by the General Secretary, Kofi Yeboah said Awards will be given in the following categories, which may also be accessed on www.ghaghana.org:
CATEGORY ONE: (Separate Awards for Radio, Television, Print & Online)
* News Reporting
* Sports
* Education
* Features
* Small-Scale Illegal Mining (Galamsey)
* Maritime
CATEGORY TWO: (Awards cater for Print & Electronic)
* Investigative Reporting
* Photojournalism
* Arts/Entertainment
* Domestic Tourism
* NIB Special Award for Business/Finance & Economic Reporting
* Small and Micro Scale Enterprises (SMEs)
* Environment
* Health
* Development Journalism for furthering the SDGs
* Human Rights (with focus on Child Protection)
* Political Reporting
* Crime & Court Reporting
* Sanitation & Hygiene
* Disability
* ICT & Digital Journalism (including Blogging)
* Tele-communications
* Anti-Corruption
* Science
* Oil & Gas
* Agriculture
* Rural Reporting
* HIV & AIDS
CATEGORY THREE:
* Best Columnist
* Best Cartoonist (Print & Electronic)
* Best Morning Show (Radio)
* Best Morning Show (Television)
* Best Radio Station
* Best Television Station
* Best Newspaper
CATEGORY FOUR: (Media Houses Only)
* Democracy & Peace-building
* Best Layout & Designed Newspaper
* Best Rural Radio Station
* Best Radio/TV Programme – Akan
* Best Radio/TV Programme – Dagbani
* Best Radio/TV Programme – Ewe
* Radio/TV Programme – Ga
* Radio/TV Programme – Hausa
* Radio/TV Programme – Nzema
CATEGORY FIVE: (Open to student journalists on internship/attachment)
* Best Student Journalist
CATEGORY SIX:
* GJA/Komla Dumor Most Promising Young Journalist
* GJA/Professor P. A. V. Ansah Journalist of the Year
ENTRY REQUIREMENTS
The competition is open to members working in the print (News Agency inclusive), electronic and on-line media in Ghana.
Category Five of the Awards is open to students of journalism training institutions accredited by the National Accreditation Board, who undertook their internship/practical attachment with media institutions within the period under review. The objective is to encourage them to pursue professional excellence even before graduating from school. Members of the National Executive and the Awards Committee are not eligible to contest. Entrants must meet the following additional requirements:
Entries should cover works published from January 1, 2017 to December 31, 2017
Entrants may submit entries for a maximum of TWO CATEGORIES, and NOT MORE THAN THREE published works should be submitted for each category
However, one work SHALL NOT be entered in MORE THAN ONE CATEGORY
Entrants should submit CLEAR ORIGINAL published work and TEN (10) photocopies of each entry.
All entries must show the date of publication/broadcast and the medium in which the work was published. News Agency stories carried by the conventional media or on the Internet shall be considered as published.
Radio and TV entrants should submit ONE AUDIO RECORDING (CD/DVD) in addition to TEN (10) AUTHENTICATED COPIES of the original broadcast script.
Photographic and cartoon entries are subjected to the same requirements as print entries.
Every entry should clearly indicate the category of competition and must bear the name, address, and telephone number of the applicant.
For all the awards under Category Four, entries will be considered alongside nominations by the public (including media practitioners).
Under Category Six – Most Promising Young Journalist and Journalist of the Year – GJA members and the general public are invited to nominate candidates, giving reason(s) for their nomination in not more than 120 words.
The deadline for the submission of entries is 5:00 p.m. on Friday, August 3, 2018.
Entries/Nominations should be addressed to:
The Chairperson,
GJA Media Awards Committee,
Ghana Journalists Association,
P.O. Box GP 4636 Accra
The statement said, entries may also be delivered direct to the Ghana International Press Centre, Accra.
It said the GJA is NOT bound to give an award in a category if it does not merit one.
Source: GNA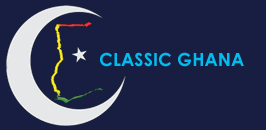 Latest posts by Classic Ghana
(see all)