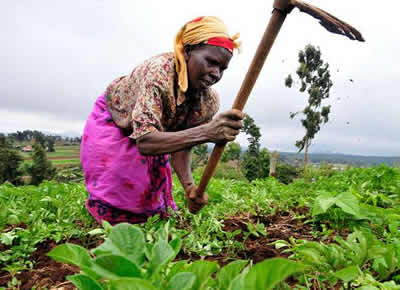 Alhaji Ali Muhammad Katu, General Manager of Ghana Agricultural Insurance Pool (GAIP), on Monday called on the government to take steps to urgently institute a Ghana Agriculture Insurance Policy to protect the investment of farmers and build confidence in the sector.
He explained that such a policy would transform the sector, motivate financial institutions to lend loans to farmers and attract more people to go into the agricultural sector.
"One of the challenges of small holder farmers is the lack of access to credit and If there is an insurance, it will encourage banks to grant loans to farmers to go into production because the risk of a farmer not servicing a loan due to drought, will be less because of the insurance.
"Such a move will build strong resilient to absorb shocks, ensure food security, transform agriculture, attract young graduate into agriculture.
"A study has already revealed that majority of the people in the sector were old and this trend should be reversed," he noted.
Alhaji Katu made the call at a brief ceremony to present a cheque of GH¢640,052.69 to officials of Premium Foods Limited (PFL) as claim settlement for its farmers in the Northern and Ashanti regions whose farms of about 540 hectares were affected by drought, bush fires and fall army worm.
The Manager said the money was expected to be used to compensate the losses of over 600 soybean, maize and cowpea farmers, adding that, "those farmers were supposed to re-pay inputs they received from the PFL in crop yield but due to drought, bushfires and Fall Army Worm, they lost a majority of their yields."
Alhaji Katu said the payout was under the Drought Index Insurance Product, a risk-mitigating mechanism, aimed at protecting farmers, agro-processors, rural and financial institutions, input dealers among others, in the event of crop failure due to extreme weather conditions like droughts.
He noted the agriculture sector although touted as the backbone of the economy, was perceived to be a high-risk area of which mainstream insurance companies do not operate.
Madam Gladys Simpson, General Manger of PFL, said the insurance had been a relief to the company and had encouraged them to increase their acreage this season.
"Before enrolling on this insurance, we were battling with challenges including drought and default over the past five years under the 'Go Farming Project,' but this insurance has helped us to minimize the risk.
"The project was originally meant to benefit 25,000 farmers but it had to be scaled down due to the high risk. Last two years, we were working with of 11,500 farmers and as a result of default; we had to scale down to 600 farmers. The insurance has been very beneficial to us. Without insurance it would have been a big blow to us," she said.
Agric insurance is formed by 17 of the registered insurance companies in Ghana, which served as the insurance industry's contribution toward the country's food security.
The premier agric insurance programme was experimented with and started in 2011, with a 'Drought Policy' initially targeting farmers in the three regions in North who were most affected by drought.
It then moved on to develop and introduce the 'Multi-Peril Policy', which insures commercial farmers against fire, drought, windstorm, uncontrollable pests and diseases, among others.
These products are expected to help aggregated smallholder farmers, seek insurance cover for their farming activities, which could also serve as an assurance for credit providers to offer them loans for expansion and other requirements
Source: GNA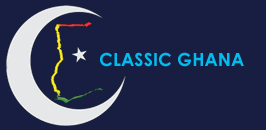 Latest posts by Classic Ghana
(see all)