Citizens want change. On Wednesday, September 5, more than 1,000 protesters gathered outside South Africa's parliament in Cape Town and marched to the Cape Town International Convention Centre (CTICC) where the World Economic Forum (WEF) was being held.
The protesters demanded that South African President Cyril Ramaphosa take action amid a growing crisis of violence against women. Frustrated, protesters, most of whom were women, started to block the streets in the city. The police used stun grenades to disperse them. Eleven protesters – eight women and three men – were arrested.
Uyinene Mrwetyana, a 19-year-old first-year student at the University of Cape Town (UCT) went to the local post office on August 24 to collect a parcel. At first, she was turned away and told to come back later as the electricity was out.
When she later returned, she was attacked by the same employee who turned her away. She was raped, bludgeoned with a scale, and murdered. On September 2, the 42-year-old employee was arrested. He confessed in court to her rape and murder.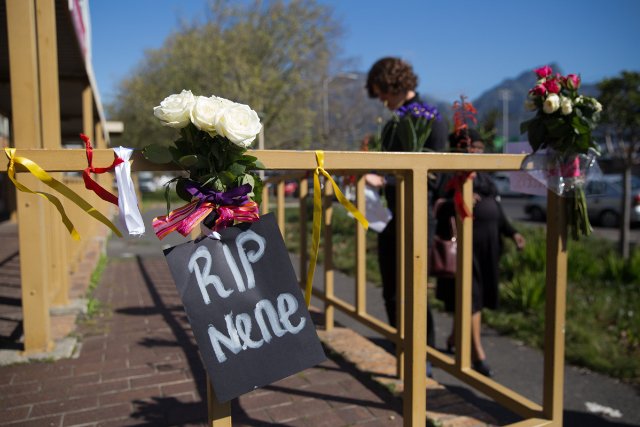 After Mrwetyana's murder, the rage of women across South Africa could be felt. Online, the hashtag #AmINext started to trend, with women sharing their experiences of harassment and sexual assault. Anonymously, details, including the names of alleged rapists, were shared online, contributing to the nationwide anger.
"The nation is in deep mourning. We are all deeply disturbed by the killing of women," said Ramaphosa during a WEF keynote address held early on Wednesday. He said it was unfortunate the meeting took place amid such horrible news.
Ramaphosa said the government would recommit itself to do everything in its power to make sure those accused were arrested and dealt with.
Data released by the South African Police Service shows that 20,336 people were murdered in the year 2017-2018, 2,930 of the victims were women.
The statistics indicate a woman is murdered every three hours in South Africa.
The killing of Mrwetyana followed that of champion boxer Leighandre Jegels, 25, who was shot by a former boyfriend against whom she had a restraining order. Before that was the murder of Meghan Cremer, a horse rider who was killed by three men as she left her farm on the outskirts of Cape Town.
These are just three examples of thousands.
Thousands of protesters, mostly women, school pupils and university students gather outside parliament calling on the government to address the issue of violence against women in South Africa. According to the South African Police Service, 20, 336 people were murdered in South Africa in 2017-2018 including 3,224 women and girls. ASHRAF HENDRICKS/AL JAZEERA
Hundreds of students gather at UCT for a night vigil for Uyinene Mrwetyana. Vigils were also held at Stellenbosch University and the University of the Witwatersrand in Johannesburg. ASHRAF HENDRICKS/AL JAZEERA
Many high school pupils protest outside the Parliament of South Africa. In the past week alone, South African boxing champion Leighandre Jegels, university student Jesse Hess and 14-year-old Janika Mallo were murdered. ASHRAF HENDRICKS/AL JAZEERA
'We are here because enough is enough,' said Emily Shay, a UCT student, standing outside parliament. She said that women are scared to live in this country and that the government is failing them. 'I don't know how many rapes and murders they need to see.' ASHRAF HENDRICKS/AL JAZEERA
'We are tied up. We are living in fear. And the only people who can untie us from the fears that we are facing is the government,' said Imogen Vollenhoven, a protester. Vollenhoven had been outside parliament for over 12 hours – since 7pm the previous evening. Vollenhoven said she wanted President Cyril Ramaphosa to stop 'beating around the bush' and let protesters know what plans he had to keep women safe. 'We cannot be living in fear from men who we know, and others who we don't know.' ASHRAF HENDRICKS/AL JAZEERA
Police use stun grenades to disperse protesters from entering and blocking the highway. 'We're protesting against violence, not for it,' said a distressed student in tears after the stun grenades were fired. 'Where is this when we get f****** raped,' she said, pointing at the police. ASHRAF HENDRICKS/AL JAZEERA
Undeterred, protesters continue to block streets inside the city centre, bringing traffic to a halt. After sitting on the streets singing the national anthem police warned them to leave or action would be taken. A water canon and more stun grenades were used to disperse protesters. ASHRAF HENDRICKS/AL JAZEERA
Protesters continue to block streets in different parts of the city near the Cape Town International Convention Centre (CTICC). Through the course of the day, police would again use the water cannon and stun grenades on protesters to disperse them. 'Shoot me,' shouts a protester while waiting in the street. ASHRAF HENDRICKS/AL JAZEERA
A protester is arrested near the CTICC where the World Economic Forum is taking place. Eleven students – eight women and three men – were arrested for public violence, according to the South African Police Service. 4
Source: Aljazeera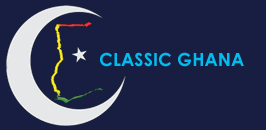 Latest posts by Classic Ghana
(see all)