New research published in the European Heart Journal suggests that even people with no signs of cardiovascular disease should exercise to prevent a heart attack. Cardiorespiratory fitness can be a predictor of future problems, warn the researchers.
Heart disease remains the leading cause of death among men and women in the United States, responsible for the deaths of around 610,000 people each year.
Coronary artery disease is the most common form of heart disease, which often results in a heart attack.
However, even healthy people might be at risk of a heart attack, new research points out.
Even if someone has no signs of cardiovascular problems, low cardiorespiratory fitness may predict future heart disease. For this reason, healthy individuals should exercise regularly to keep heart disease at bay.
Jon Magne Letnes, Ph.D., of the Norwegian University of Science and Technology (NTNU) in Trondheim, is the lead author of the new paper.
Studying cardiorespiratory fitness levels
Letnes and colleagues analyzed the cardiorespiratory fitness of 4,527 "healthy and fit" individuals who enrolled in the large HUNT3 study in 2006–2008.
As part of the study, the participants ran on a treadmill while wearing an oxygen mask and a heart rate monitor. The researchers measured the participants' cardiorespiratory fitness, which is the body's ability to supply the muscles with sufficient oxygen during a workout.
The standard measure of cardiorespiratory fitness is VO2max — that is, "the maximum amount of oxygen the body can use during a specified period of usually intense exercise." This depends on a person's weight, as well on the health and strength of their respiratory system.
The scientists also had access to data about the participants' smoking status, alcohol intake, family history of heart disease, physical activity, body mass index (BMI), blood pressure, and cholesterol levels.
Letnes and team followed the participants for almost 9 years.
'Exercise as preventive medicine'
Over the 9-year follow-up period, only 147 (3.3 percent) of the participants developed heart disease, died from it, or required coronary artery bypass graft. This is a surgical procedure that unclogs the arteries and releases the blood flow to the heart.
However, Letnes and colleagues also found that better cardiorespiratory fitness correlated with a decreased cardiovascular risk — including the risk of a heart attack – throughout the study period.
Bjarne Nes, a researcher at the NTNU and the corresponding author of the study, sums up the findings, saying, "We found a strong link between greater fitness and reduced risk of a coronary event during the 9 years of follow-up in a very healthy sample of adults."
"In fact, the participants who were in the 25 [percent] of those with the highest cardiorespiratory fitness had nearly half the risk compared [with] those in the 25 [percent] with the lowest fitness levels."

Bjarne Nes
More specifically, the risk of experiencing heart problems dropped by 15 percent with every metabolic equivalent. This is a unit of measurement that expresses the "cost of physical activities as a multiple of the resting metabolic rate."
"This indicates that greater cardiorespiratory fitness protects against both chronic and acute heart and blood vessel problems," says Nes. "Even a small increase in fitness could have a large impact on health."
The study's lead author adds that the study should "encourage the use of exercise as preventive medicine. A few months of regular exercise may be an efficient way of reducing the cardiovascular risk."
Source: Medical News Today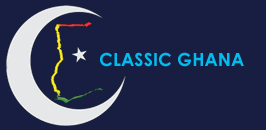 Latest posts by Classic Ghana
(see all)