"Wake up", there's a shooting in Odessa. They just called to tell me. Don't go out".
On August 31st, 2019, I was taking my usual afternoon nap in my room. Suddenly I heard a knock on my door, it was my aunt, and she didn't wait for me to respond (as she normally does) before dashing into the room. She woke me up and I can literally still hear her voice in my head saying:
"Wake up", there's a shooting in Odessa. They just called to tell me. Don't go out".
I sat on my bed for a couple of seconds trying to register the information I had just received. After about 30 seconds of figuring out what to do, I picked up my computer and typed "Odessa Shooting" trying to gather more information about what was happening.
I started reading the news and it was until I got to the number of victims, that my tears started flowing. At least 20 people had been shot and the shooter was yet to be caught. He was driving around the streets in a hijacked United States Postal Service Van and shooting everyone he could lay eyes on. I panicked, all the while thinking, what if I was out there? Or what if my aunt or any of her family members were out there, casually running errands? What would have been our fate?
I picked up my phone and started texting some of my friends back home in Ghana. I remember crying and telling one of them I wanted to go back home.
This was the first ever mass shooting that I was very close to. I mean we read about them on the news, and as we always do, we remember the victims in our "thoughts and prayers" whilst waiting that the President of the United States would do something about gun control.
Before I got to Odessa, Texas a month ago to visit and live with my aunt and her family for a while, I had my reservations. I had read about how dangerous a place Texas was, I mean it's the home of Republicans and Trump.
My fears however heightened a week or two after I got here. There was a mass shooting in a Walmart at El Paso, about four hours drive from Odessa. It was a solemn and scary moment for me. I mean my fears were manifesting and all I could do was pray and hope it didn't get to Odessa anytime soon.
But it did, less than two weeks after the El Paso shooting.
I'm still in shock and still not at peace about living in this town, heck the United States of America
So far this year, there have been a total of 297 mass shootings in different parts of the US, a total of 335 people killed and 1219 injured. Doesn't the leaders of this "great" nation see that it's about time to act on gun laws? How many lives are they waiting to be lost before something is done about this horrific phenomenon?
Going out today after the shooting was traumatising enough for me. But when we got unto the main Street and I saw people driving around and going about their usual business, it calmed me down a little. I asked my aunt, who was driving, how are you guys acting so normal after what just happened?
Her response: This is America now, you can't just lock yourself in your home because you don't know what's going to happen. We go about our business and hope we are not the next victim".
B: Zeinat Issahaku Erebong
Source: adoseofzeinat.com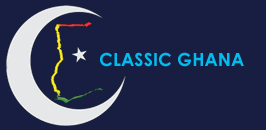 Latest posts by Classic Ghana
(see all)