The Foods and Drugs Authority (FDA) on Friday extended its education on the harmful effects of tobacco and tramadol usage to the La Pleasure Beach Resort to discourage the youth from abusing drug substances.
The staff from FDA took the revellers through the various consequences associated with smoking tobacco and engaging in the abuse of tramadol as well as other substances of abuse.
Mrs Juliana Amankwah-Marfo, the Senior Regulatory Officer at the Tobacco and Substances of Abuse Department of the FDA told the Ghana News Agency in interview that, the exercise was timely because holidays served as moments where the youth were mostly influenced to abuse substances.
She said the exercise had been very helpful as some of the individuals confessed about the effects of using drugs and fact the exercise had enlightened them.
Mrs Amankwah-Marfo said many of the individuals encountered during the exercise were smokers, who were shown pictures of the 'smoker's body', and educated them on the different types of diseases they were exposed to in future if they continued abusing tramadol and tobacco as well as other drugs.
She said upon seeing the dangers associated with the act, some decided that it would be prudent to put a stop to the abuses.
She said the authority was of the firm believe that education was the best key to helping the drug abusers to abstain from it but the decision to stop solely depends on the individual.
Mrs Amankwah-Marfo said the Management of the la Pleasure Beach Resort, encouraged the FDA to carry out the education at the facility on a regular basis.
She said the education was a routine activity of the Authority, saying that the department does education every once or twice in a week in schools, market places, and beaches among many other places of social gathering.
She said the Authority planned to replicate the exercise in many other places of social gathering regularly to ensure that more people were made aware of it.
Nana Kwame Boakye, a user of Shisha said he took the substance occasionally with friends who encouraged him to take it although he always felt dizzy after taking it.
"When I meet friends and they take it, it excites me to join in and that is why I do take but I am not a fun of Shisha," he said.
Nana Boakye said the education by the FDA explained to him the side effects of taking the substance, saying "What I have seen with my eyes tells me that I need to stay away from it".
Mr Isaac Ziga, a teacher who came to the resort with his students said the education by the Authority was a very good exercise as it had enlightened both students and teachers on the need to guard against substance abuse.
Source: GNA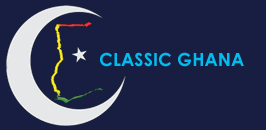 Latest posts by Classic Ghana
(see all)