WHEN it comes to the music industry, the perception is that male artistes have it easier than their female counterparts.

The female acts seem to be judged harshly; they are criticised over their choice of clothes, lyrics and even hairstyles, while the men are given a pass.
And rapper, Lousika, has bemoaned the way society is too judgmental of female acts, especially when it comes to their appearance.
"It saddens me that sometimes you will hear a female artiste who is really good; her lyrics are on point, her performances are amazing but because of how she dresses or her branding, people ignore all the good things and chastise her. It is sad, not fair and I urge that we all become tolerant," she told Showbiz recently.
The musician, who has been away from the scene for a while addressed criticism of the way some of her colleagues dress, insisting it is a showbiz image. According to her, every artiste wants to be different so if it is through how they dress, then they should be allowed to.
"Yes, I get their concerns but the truth is this is showbiz. It will surprise you that some of them are even decent in their homes but only wear revealing clothes when they are going for a show. It is how they sell themselves as artistes and their craft so they should be left alone.
"Just as a nurse will wear a uniform to work, that is how they want to dress and be seen. Again, they are young and should have fun with their career. This industry will not stay like this forever and a time will come when they will lose relevance so they should be allowed," she said.
Lousika also encouraged female acts to strive to win the topmost Artiste of the Year award at the Vodafone Ghana Music Awards (VGMA) just like the late Ebony did in 2018.
"I will always use Ebony as a point of reference anytime I talk about the VGMA, she won the top award through hard work and this only means that we females can do so if we work at it."
Lousika also explained that she had taken time off the scene to focus on her family. "I had a baby, she is six months old so I kind of feel guilty leaving her."
"I'm also working on a beauty and cosmetics salon and it's taking all my time as well but I'm working on a new song and hopefully I will come back bigger and better this year.
"My kids are my world and I don't feel comfortable leaving them with nannies. I will definitely reach my musical dreams but I will get there slowly; after all I'm just 25."
Although she has guilt over leaving her children, the Opampam artiste says she also misses being on stage. "I miss performing the most, putting out records that are true to my heart, reaching people who can relate to me. I really miss it; it is like a part of me is missing," she told Showbiz.
Lousika, real name Christelle Akua Sika Amankona, entered the Ghanaian music industry with her Boss Chick track and since then, she has released songs such as Need Your Love which featured Sarkodie, In Love, Get Money, Hands Up featuring Cabum, Down Low featuring Joey B and Accra Connections featuring Bisa Kdei.
Source: Graphic Showbiz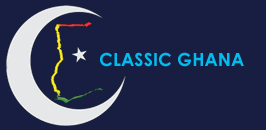 Latest posts by Classic Ghana
(see all)