Ferro Fabric Limited, manufactures of iron rods and steel products, has invested one and half million United States Dollars in clean technology as part of its sustainable growth agenda.
"We have spent one point five million US dollars to make sure that our chimneys do not spew dangerous smoke into the atmosphere. We believe that when you settle on a good land, you don't destroy it but make it better or at least keep it as you met it," Mr K D Kunwardeep, Operations Manager, told the Ghana News Agency in Tema.
According to him, the technology which is being applied in Ghana for the first time, is called "Water cool over the hood quality control," which was capable of extracting the dust and other mono carbons from the smoke emanating from the furnaces.
Mr Kunwardeep said ultimately, the steel miller would consume 1.2 megawatts of electricity in its bid to mill and operate the clean overlying technology.
"Our sustainable growth agenda means drawing all aspects of our operations including production, pollution control and health and safety along a path of perfection. Although perfection is utopian, we will endeavour to pursue it for the good of our workers, ourselves and for Ghana."
According to him, "We are very concerned and conscious about health and safety because we work in a hazardous environment where we cannot take chances. We have to control the machinery and products in such a way that they become tools for production and not weapons of self-destruction."
He said the multi-national steel miller would continue to research and invest in its operations and human resources in line with its corporate values which had made it a responsible investor and development partner of many countries.
Mr Kunwardeep called on investors in Ghana to take good care of the environment and the local Ghanaian staff as part of their contribution to the sustainable development of Ghana.
Source: GNA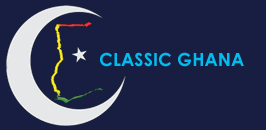 Latest posts by Classic Ghana
(see all)