Pregnant adolescents and mothers in the Komenda-Edina-Eguafo-Abrem (KEEA), Municipality of the Central Region on Tuesday, resolved to 'combat' the scourge of teen pregnancies in the Area.
They had agreed to use a multifaceted approach including sharing their emotional, psychological and socio-economic challenges and experiences they encountered to scale-up peer-peer education to discourage others against the menace.
Their united resolve, according to them, was aimed at working assiduously with all stakeholders to drastically reduce the phenomenon to enable young girls to grow to achieve their dreams.
They were speaking at a day's training workshop for pregnant adolescents and mothers on Adolescent Sexual and Reproductive Health Right (ASRHR) and prevention of child marriage at Komenda.
It was organised by the Department of Gender in collaboration with the Regional Coordinating Council (RCC) and supported by UNFPA.
Narrating their pregnancy and delivery ordeals at the forum, most of the adolescents pregnant mothers blamed the increasing phenomenon on pressure from parents to get pregnant.
"When you do not have a baby or get pregnant between the ages of 14 and 15, parents put pressure on you to do so. They compare you with other peers of same age who have given birth just to make you feel worthless".
They also complained about neglect by their biological parents and husbands who claimed they have no money to support them and subjected them to physical and emotional abuse.
That notwithstanding, the pregnant adolescents advised teen girls not to bow to pressure from parents and peers for not giving birth early but work hard to complete their education.
That, according to them, would guarantee them safe future to improve their standards of living to break the poverty cycle.
Ms. Sakina Bimpong, a Community Health Nurse at the Komenda Health Centre of the Ghana Health Service (GHS), took them through the processes of contraceptive use, menstrual cycle and transition of adolescents into motherhood, challenges and health implications.
She mentioned some health challenges such as complications in child birth, anemia, ectopic pregnancy, still birth, maternal and neonatal deaths among others.
They were also schooled on the essence of family planning and the need to accept it as a viable means to spacing birth and effectively reducing the vicious cycle of poverty among teen mothers.
She advised adolescents not to resort to peers for medical advice since this may result in serious complications but always consult health facilities for medical attention.
Ms. Bimpong further called on all, including the media, to be ambassadors and champions of FP and debunk myths and misconceptions surrounding contraceptive use by providing quality public education.
Mrs. Thywill Eyram Ekpe, the Regional Director of the Department of Gender, educated them on adolescents and reproductive rights, gender based violence and how to protect themselves.
They were also briefed on social and economic rights of children that should not be denied, adding that the law frowns on such parental irresponsibility.
She indicated that socio-economic and emotional violence against women could lead to fistula, deaths, teen pregnancies, asexually transmitted diseases and infections, stress, pressure and other dire health consequence.
Source: GNA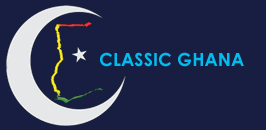 Latest posts by Classic Ghana
(see all)