The trotro driver who is standing trial, along with his mate, for allegedly assaulting a policeman in a video that went viral early this year has told the Weija Circuit Court that their action was in self-defence.
The driver, Francis Buabeng, said the policeman, Constable Julius Mawuli Ekpe, had assaulted him and his mate and that they had fought back after being subjected to unjustified attack.
Opening his defence in court last Friday, Mr Buabeng said it was the policeman who first attacked him.
In his narration of the incident that led to the brawl, he said the policeman tried to forcibly take possession of the keys of his vehicle from him but he resisted.
"He got annoyed and started beating me any how. When my mate confronted him to stop, he turned his attention to him and started beating him, too.
That was when I got the opportunity to come out of the car to defend myself. At the time, he was wearing a helmet and so he gave me a head butt, which caused my lips to hurt and ooze with blood," he said.
He pleaded with the court to discharge him because what he did was in self-defence.
Background
The case gained national attention when a video showing the driver and his mate engaged in a brawl with Constable Ekpe on the Mallam-Kasoa road in Accra went viral on both social and traditional media.
The two were arrested on March 18, 2019, four days after the incident, and processed for court.
Maltreatment
Earlier, Mr Buabeng had told the court that they were subjected to severe maltreatment by the police when they were arrested.
He said when he went to the Odorkor Police Station to present his medical forms from hospital, the police took the opportunity to arrest and beat him up.
He said shortly afterwards, his mate, Albert Ansah, who also came to the police station to present his medical forms, was also arrested and beaten in similar fashion.
Mr Buabeng further told the court that they were subsequently transferred to the Police Headquarters, where they were handed over to the anti-armed robbery squad and subjected to an even worse treatment.
He said the police later took them to the offices of the Bureau of National Investigations (BNI).
Already, the court has acquitted and discharged them of three charges — conspiracy to commit crime, causing unlawful damage and causing road obstruction.
They are to return to court on August 27, 2019.
Source: graphic.com.gh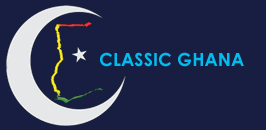 Latest posts by Classic Ghana
(see all)