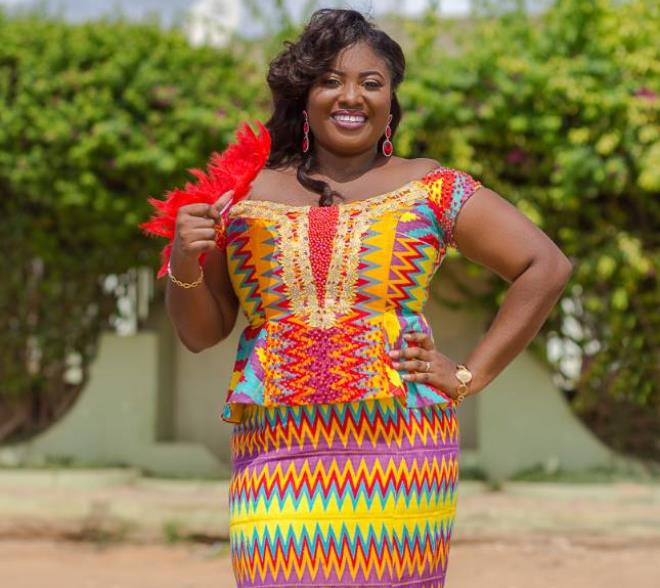 The style a Ghanaian bride would wear for their traditional marriage ceremoney is easily predictable ahead of the event these days, thanks to Off the Shoulder trend.
To say Off the Shoulder style is having a moment, is to put it mildly. Ladies could be seen rocking it in different versions and for varying occassion.
It has eventually warmed its way up to the hearts of Ghanaian brides making it the prefered style for traditional marriage ceremonies.
While some prefer to sew the style plainly with kente, others prefer to embelish with beads and lace among others.
" Off the Shoulder is the most prefered style for brides because a lot of necklines and sleeves can be created out of it. It also gives a perfect finish as it reveals the neck line areas to the shoulders," fashion designer with 10 years, Selasi Borbor of Selasi Afrique said in an interview with Modernghana.com.
According to Ama Ohenewaa of Porchlines,"Kente is already heavy and colourful, so there is no need to sew complicated styles like adding sleeves, collar and so on. Brides prefer Off the Shoulder style because it makes their kente looks simple and nice."
Ohenewaa believes the style is going to be around for a long while but adviced brides who don't want the style of the moment to opt for a peplum top with high neck and a cup sleeve.
"Off the shoulder is chic and shows a little skin which gives room for accessories.With the type of hairstyles for brides these days, Off the Shoulder compliments it, adding that, the style is cut to fit all body types and it is trending worldwide, Mrs Salome Amoako, CEO of Anfashion by Sally observed.
Modernghana.com, further spoke to some women who opted for the style on thier big day.
"Because I'm busty and have a broad chest, this style compliments my look better, according to my fashion designer. The details in front of my 'kaba' fits perfectly with my style," said Mrs Christiana Abugah who got married April, 2017.
Nana Yaa didn't choose the style for any particular reason." I only wanted to look good and stylish," she said.
Judith Owusu Ansah got married in 2016 and had no other style sewn for her kente than Off the Shoulder." You need to feel free on your big day so you don't have to wear anything that will make you uncomfortable, the reason why I opted for this style."
The views expressed above is probably why most Ghanaians love to rock this style for their big day.
Some have nicknamed it the bridal uniform but what other style should brides switch to?
By Pamela Ofori-Boateng
Source: Modern Ghana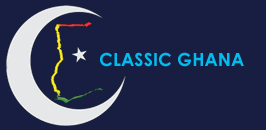 Latest posts by Classic Ghana
(see all)