The Food and Drugs Authority (FDA) has been asked to go the extra mile to make sure that regulations on food quality and safety are rigorously applied.
Ms. Abena Serwaah, a Dietitian, said it needed to up its game to provide strong protection for the consumer and to safeguard public health.
The call comes in the wake of the legal action brought against the FDA, Voltic Ghana Limited, producers of natural mineral water, together with six other companies, at the Kumasi High Court (Commercial Division) over unfair trade practices and deception.
Nivaansh Manufacturing Limited, A.R. Zare, Adat Water Limited, Straight Gate Ministry, Tasty Urban Water Limited and Right River Enterprise are the other companies and they have all been registered under the law to produce sachet water.
Century Investment, a limited liability company, has dragged them to court over the production and sale of 'Voltic Cool Pac' sachet water.
These six separate companies, operate at different locations but have been producing, packaging and marketing sachet water under the brand name 'Voltic Cool Pac'.
The Voltic label found on the secondary packaging – larger packs containing 30 pieces of 500ml of sachet water, curiously is not seen on the primary packaging.
This, Century Investment, is claiming constitutes "unfair trading, deception of consumers and the public, and passing off".
Ms. Serwaah said it was time laws passed were made to work – to get everybody to do the right things.
She said it was completely unacceptable for anybody to manufacture, label, to package, sell or advertise food in a manner that was false, misleading or deceptive, regarding the character, nature, substance or quality.
She added that she felt deeply upset and disappointed that the FDA appeared to be failing in its duty of protecting the consuming public.
Ms. Serwaah said even before the court heard the case the Authority should quickly and thoroughly investigate the matter and to act in the best interest of the consumer.
Source: GNA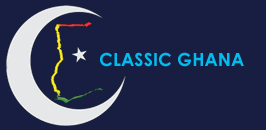 Latest posts by Classic Ghana
(see all)