An amateur footballer in France has been suspended from a local league for five years after biting an opposition player's penis.
The shocking incident took place following a match between Terville and Soetrich in the east of France, back on November 17 2019.
The two sides had drawn 1-1 when a fight broke out in the stadium car park shortly afterwards.
And according to reports in France, a Terville player attempted to play peacemaker after a fight started.
But he probably wishes he didn't bother.
The Soetrich player involved in the fight responded by biting him in the penis, leaving the victim requiring 10 stitches.
He had to take four days off work and, incredibly, was also suspended from the league – but only for six months.
A spokesman for the Mosellan football district, Emmanuel Saling, said: "The events took place after the match, in the stadium car park. There was an altercation, an escalation and things got worse.
"It is quite rare to have sanctions of several years, there are less than 10 per year. The case was a bit saucy, but… there must have been some nasty tension, so the smiles on the disciplinary committee quickly faded."
Spare a thought for Terville.
Not only did their player get bitten in a very sensitive area and then banned for six months but the club have been hit two point deduction and fined €200 for failing to control their players.
Their draw against Soetrich was their first point of the season so now sit on minus one points.
Source: givemesport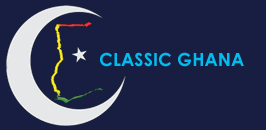 Latest posts by Classic Ghana
(see all)