Serena Williams says she does not have any negative feelings towards Maria Sharapova and is surprised the Russian's recent autobiography was so much about her.
Williams described the book as "100% hearsay" and said women should encourage each other rather than detailing locker-room incidents in a less than positive light.
The pair will meet in the fourth round of the French Open on Monday in their first match since the 2016 Australian Open.
Williams has won their last 18 meetings, with Sharapova's only two victories coming in 2004.
And it was the first of those – in the Wimbledon final – that Sharapova believes was the catalyst for Williams' domination since.
"I think Serena hated me for being the skinny kid who beat her, against all odds, at Wimbledon," she wrote in her 2017 autobiography 'Unstoppable: My Life So Far'.
"I think she hated me for seeing her at her lowest moment. But mostly I think she hated me for hearing her cry. She's never forgiven me for it."
Williams gave her first response to the book as she faced questions following her straight-set third-round victory over Julia Gorges in Paris.
"I think the book was 100% hearsay, which was a little bit disappointing," she said.
"I have cried in the locker room many times after a loss, and that's what I have seen a lot of people do.
"I think it's normal. I think if anything, it shows the passion and the desire and, you know, the will that you have to want to go out there and do the best.
"I think what happens there should definitely maybe stay there and not necessarily talk about it in a not-so-positive way in a book.
"I don't have any negative feelings towards her, which again, was a little disappointing to see in that hearsay book. A lot of people always assume that I feel a different way and it's not true.
"Especially having a daughter – I feel like negativity is taught. If anything, I feel like we should encourage each other, and the success of one female should be the inspiration to another, and I have said that a thousand times.
"As a fan, I wanted to read the book and I was really excited for it to come out and I was really happy for her.
"And then the book was a lot about me. I was surprised about that, to be honest. I was, like: 'Oh, okay, I didn't expect to be reading a book about me, that wasn't necessarily true'.
"I didn't know she looked up to me that much, or was so involved in my career."
Williams and Sharapova have won five French Open singles titles between them, and both have played extremely well over the first three rounds at Roland Garros.
Sharapova seems finally free of the injuries that have plagued her since returning from a 15-month doping ban in April last year.
Williams' biggest concern may be a lack of matches. The French Open marks only her third competitive appearance since the 2017 Australian Open, which was her last tournament before becoming a mother in September.
"She's probably a favourite in this match, for sure," Williams said of Monday's 22nd meeting between the pair.
"She's been playing for over a year now. I just started. But I think this will be another test.
"I think this is just one of her best surfaces, and she always does really, really well here."
Source: BBC Sport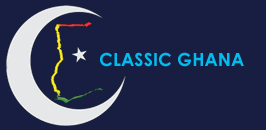 Latest posts by Classic Ghana
(see all)