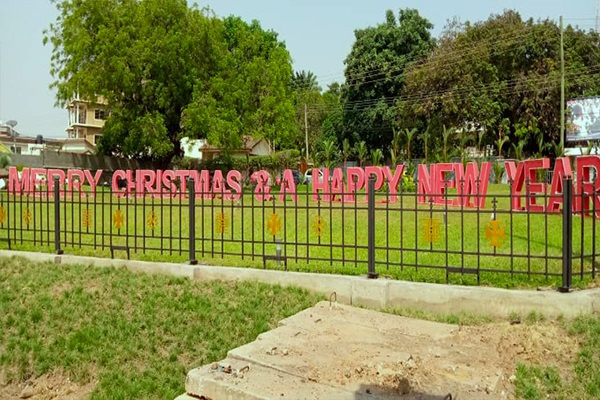 Under a giant canopy of trees near the Nima Police Station in Accra, food aroma blends with an overpowering scent of fuel.
A flock of birds chirp endlessly as the trees ooze breezes.
Dark patches of grease are on the ground—the handy work of mechanics.
Voices rise and fall in unison with the cacophony of hammering and straightening from carpenters, mechanics and welders.
In the night, kiosks open to provide sleeping space for scores of young and old hustlers who find renting brick and mortar in Accra too heavy for their pockets.
Then there are chains of containers within which anything from tailored shirts, groceries, watches to sachet water are sold.
It was so with the mini slum in front of President Nana Addo Dankwa Akufo-Addo's private house until March 2018, when the area was declared a security zone.
Minister of State in Charge of National Security Bryan Acheampong said traders and squatters operating around the private residence of the President pose a major security threat to him.
He observed that the proximity of the traders to the President's residence makes it difficult for the national security to allow them to continue to operate from the vicinity.
They were notified to vacate by March 15, 2018. The eviction notice generated a storm that died as fast as it started.
But they didn't leave empty-handed. They received compensation ranging from GH?3,000 to 10, 000.
Eighteen months after the eviction, there is a transformation.
Members of the public who used the Ring Road Central these festive were wowed by the transformation.
In the place of the chaos, a beautiful garden has emerged. A plush green lawn replaces the bare and dusty ground while palm fronds rustle breezes.
To add the Christmas ambience and colour to the lovely greenery, a giant red 'Merry Christmas and Happy New Year' sign stand in the lawn.
Amid Accra's concrete jungle, it is a presidential garden that adds beauty to the city.
Source: The Ghana Report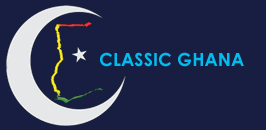 Latest posts by Classic Ghana
(see all)