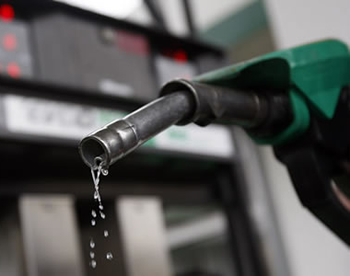 The government has decided to reduce margins in the petroleum price build-up by a total of 15 pesewas per litre with effect from April 1, 2022.
The reduction in margins is expected to reduce prices of petrol by 1.6 percent and diesel by 1.4 percent.
This is part of measures to help mitigate the impact of the rising price of petroleum products at the pump, for the next three months [April to June, 2022].
The Minister of Finance, Mr Ken Ofori-Atta announced this at a press briefing in Accra Thursday [March 24, 2022] afternoon.
He was speaking on measures being instituted by the government to help address the current economic challenges.
He gave the details of the reductions as, BOST margin reduced by 2 pesewas per litre, Unified Petroleum Pricing Fund (UPPF) margin reduced by 9 pesewas
per litre, Fuel Marking Margin (FMM) reduced by 1 pesewa per litre and Primary Distribution Margin (PDM) reduced by 3 pesewas per litre.
Mr Ofori-Atta noted that the rising prices of fuel at the pumps is influenced largely by the rising crude oil prices on the international market and the exchange rate depreciation.
"Though the rise in crude oil prices should have been to our benefit on net basis, Ghana's import of petroleum products amounts to 5.2 times the value of the proceeds from its crude oil exports. In 2022, we exported $3,947.70 million of which Ghana's portion was $513 million," the Minister said.
"However, we imported $2,719.00 of crude oil and finished products," he added.
He said the purported windfall gain in foreign exchange is a mirage. From January to date, the average ex-pump price of diesel and petrol have increased by 57% and 45% respectively.
"Unlike in other countries where the hike in crude oil prices and exchange rate volatility are leading to shortages in supply of petroleum products, government is  implementing measures to guarantee a constant supply of petroleum products."
The reductions in margins are expected to reduce prices of petrol by 1.6 percent and diesel by 1.4 percent.
"We anticipate that the measures taken to strengthen the currency will help further stabilize the prices at the pump.
He added that the NPA is in discussion with the Oil Marketing Companies (OMCs) to reduce their margins within the spirit of burden-sharing.
The government will do all it can to ensure a consistent supply of fuel and manage the rate of ex-pump price increase by ensuring that the Bank of Ghana (BoG) has
access to adequate foreign exchange, the Minister said.
Expenditure Cutting Measures
Revenue Measures
The Minister said cutting down on expenditures alone will not be enough and that the government's focus is two-fold: to control expenditure and to raise more revenues domestically.
Source: graphic.com.gh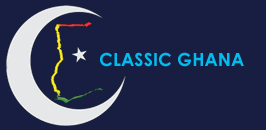 Latest posts by Classic Ghana
(see all)