The International Finance Corporation (IFC), a member of the World Bank Group, and the State Secretariat of Economic Affairs of Switzerland (SECO), have released a study that says that better performing companies in Ghana tend to have more gender-balanced boards.
The study reviewed gender diversity on boards across various sectors, to provide empirical evidence that guides the development of organizational and national policies intended to promote sustainable company performance and economic growth.
A statement issued on Thursday said high-performing firms, based on return on assets (ROA) and sales growth, were associated with higher gender diversity.
The study titled 'Gender Diversity in Ghanaian Boardrooms' was carried out by the University of Ghana Business School.
It said a high number of organizations surveyed did not have a policy on gender representation to guide selection of top management and board positions, with women generally under-represented in board positions in most companies in Ghana.
The objectives of the study were to examine the nature of gender diversity in public and private sector boards, the factors that determine board diversity in organizations, and the relationship between gender diversity and organizational performance.
Ms. Bonke-Amoni Ogunsulire, the IFC Country Manager said "as an investor, IFC encourages increasing opportunities for and participation of women on corporate boards and in other decision-making positions.
Women in these roles add value socially and economically and have the ability to play a significant role in institutional capacity building and private sector development."
The IFC has been working through Africa Corporate Governance Program, funded by SECO, an initiative to promote corporate governance, best practices and standards in Africa, to improve firm performance and increase the ability of markets and companies in the Sub-Saharan Africa region to attract and retain investment.
It is the largest global development institution focused on the private sector in emerging markets.
IFC works with more than 2,000 businesses worldwide, using its capital, expertise, and influence to create markets and opportunities in the toughest areas of the world.
In the 2017 financial year, the Corporation delivered a record US$19.3 billion in long-term financing for developing countries, leveraging the power of the private sector to help end poverty and boost shared prosperity.
Source: GNA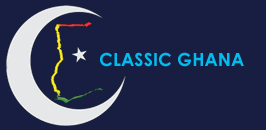 Latest posts by Classic Ghana
(see all)