Not too long ago, we showed you the spectacular dress made with custom-designed Dove fabric. To unveil it, leading local actress Nomzamo Mbatha, donned this unique, one of a kind dress and hit the runway at Africa Fashion International Joburg Fashion Week.
The designer garment's vibrant colours and striking prints are a celebration of African culture and a showcase of African women's bold fashion choices. The fabric is bold, colourful and delicate therefore it needs to be handled with care. Throughout the design process,
Dove Invisible Dry antiperspirant
, which is proven to leave no white marks on 100 colours, was used as the deodorant of choice to keep the garment free from marks and smelling fresh.
Rina Chunga-Kutama of Ri.Ch Factory, a woman who expresses pride in her African heritage through her work, is the designer of the fabric and dress. We caught up with her to find out more about the creative process behind her glamorous masterpiece.
GLAMOUR: What inspired the design of the fabric used to create the dress?
Rina: We needed something African but very (colourful) with the inspiration of 100 colours from Dove. We used a mud cloth as the inspiration then added lots of colour to it. It (the cloth) usually comes in brown or indigo.
GLAMOUR: How did you go about gathering that inspiration?
Rina: I like to get inspiration from music. Especially Fela Kuti.
GLAMOUR: Which mediums did you use to sketch the dress when you designed it?
Rina: Good old paper and pencil. I'm old school.
GLAMOUR: How would you describe the silhouette of the dress?
Rina: Ball gown, very Marie Antoinette.
GLAMOUR: Which steps did you follow when making the dress?
Rina: First I sketch the dress. We then cut it (the pattern) out of calico and do a fitting, before cutting it out of the bespoke Dove fabric and having a second fitting.
GLAMOUR: How long did it take to complete all of those steps?
Rina: It was a two-month process.
GLAMOUR: How many fittings were needed before producing the final dress, and what was the purpose of each fitting?
Rina: We had three fittings in total. The first was to see if the silhouette worked as well as the proportions. The rest were needed to get the perfect fit to suit Nomzamo's body.
GLAMOUR: Which activities, from gathering inspiration for the fabric to doing the final fitting, did you enjoy the most, and which presented the greatest challenges?
Rina: The most challenging was getting a fabric that was usable. It's one thing on paper but scary having it come to life. I had originally designed a tight-fitting dress that did not work with the fabric. The most enjoyable was having a fun brief to work with.
GLAMOUR: How did you feel when watching the dress being revealed for the first time?
Rina: Excited, (as) I knew it would be well received.
GLAMOUR: What was it like working with Nomzamo Mbatha?
Rina: Amazing as always. We've been working together since 2015 so (it was) just like a casual day with an old friend.
Source: Glamour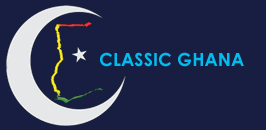 Latest posts by Classic Ghana
(see all)