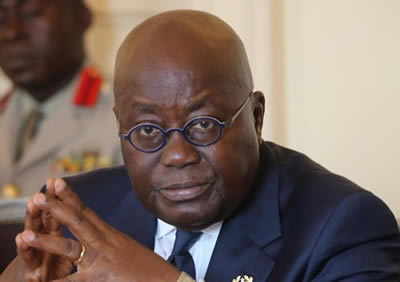 Ghana is committed to regional and international efforts to maintain peace and security on the African Continent, President Nana Addo Dankwa Akufo-Addo has said.
Thus, the country stood ready to support strategies and plans aimed at addressing the issues of drugs and human trafficking, cross-boarder crimes, and terrorism, and would spare no efforts to make the region safe.
The President gave that assurance when the out-going French Ambassador to Ghana, Francois Pujolas, called at the Jubilee House on Wednesday to bid him farewell after ending his duty tour of Ghana.
He told the envoys that Ghana would always play its role in the comity of nations to address pertinent issues that made the Continent and its people vulnerable.
The President commended the French government for the security-specific investments in the region.
He said those investments and support would enable Ghana to respond effectively to threats to security both in the country and on the Continent.
President Akufo-Addo was appreciative of the support the French Government had given Ghana in several sectors of its economy, including; infrastructure development, agriculture, health and education, which had strengthened ties between the two nations.
He described Mr Pujolas duty tour of Ghana as "very successful", praising him for being an "effective bridge" between Ghana and France, as well as other francophone nations, adding that his work would greatly enhance integration efforts in the region.
He further wished Mr Pujolas well in future endeavours,
On his part, Mr. Pujolas commended Ghana's contribution to peace and stability on the Continent and for playing a lead role in the regional integration process.
He was positive that during his tenure, the economic relations between the two countries inched higher, with the number of people shutting between the two nations increasing as a result of daily direct flights from Ghana to France.
He was optimistic that investment and partnerships between business entities of both nations would see a significant rise soon.
President Akufo-Addo also received Egypt 's envoy to Ghana, Mohammed Heider, who has also completed his duty tour of the country.
Harping on Ghana's special ties with Egypt, he said Ghana would lend its support to the Egyptian leader Mohammed Sisi, who has been elected to be the Chairman of the African Union from January 2019.
Source: GNA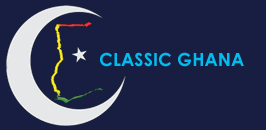 Latest posts by Classic Ghana
(see all)