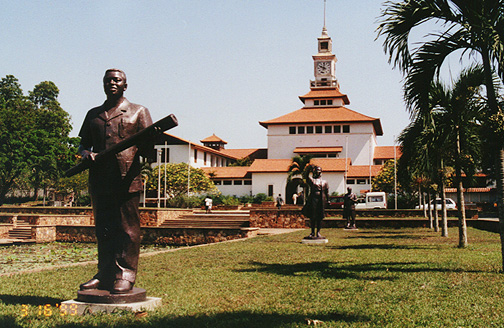 The Department of Political Science of the University of Ghana (UG) Wednesday inaugurated the first 'Ghana Political Science Association' to enhance the political landscape and promote national socio-economic development through research.
The Association, which comprise Political Scientists in public universities across the country, individuals from cognate departments, alumni, and students, aims at providing a common platform for professional networking across the world.
It is also to promote the conduct of research and discussions of political issues to enrich policy making.
Emeritus Professor Kwame A. Ninsin of the Department of Political Science, addressing the theme, "Political Science Research and the Quest for Ghana's Democratic Development", said the poor had little or no value for democratic rights.
However, he said every citizen deserved to enjoy equal privileges, respect and rights.
"Our research system needs to be recalibrated into mainstream human development for the state to pursue policies that would improve the lives of its citizenry," he said. "We should, therefore, maintain a high degree autonomy and promote justice, liberty, equality, and the dignity of the country".
He said the low research output by African researchers made it difficult to meet the world standards but this needed to change.
"The failure of Africa's governments is the failure of researchers in assisting in the formulation of policies to contribute to socio-economic development," he declared.
He, therefore, urged researchers to conduct researches on pertinent issues of national interest, such as justice and injustice, inequality, and lack of access to public goods.
Prof Ninsin also mentioned food production and security, child health, poverty, child-adult welfare as some of the important areas that needed researchers' attention to enhance their development.
"Investing in a child's education is a socially-responsible way of creating access to give citizens justice and socio-economic freedom," he said.
Mr Prosper Bani, a Former Chief of Staff of the Presidency, who delivered a key note address, said he had experienced real political crisis and how they were managed.
"Election disputes can degenerate the progress and peace of a country and lead it into crisis," he cautioned.
"Ghana is not there yet, but we should be mindful that there are no strong institutions that can control threats accumulated from electoral disputes. I am not scaring anybody, but that is the fact".
Mr Bani noted that though that was part of the reasons for establishing the National Peace Council to maintain the peace, it lacked the requisite resources, logistics and personnel to achieve its mandate.
"Yet in this country, we witness disputes some leading into violence. We need to work towards protecting our democracy because that is the only way to mobilise resources for national development," he said.
He urged also political science students to conduct research on the real plight of Ghanaians in the various sectors of the economy and present facts as well as evidence to policy makers, saying, that would enhance their decisions towards the development of the country.
Prof Joseph Atsu Aryee, of the Department of Political Science, who Chaired the ceremony, said in the quest for development, foreign aid bodies dictated to Africa and influenced its policies and developmental content.
This, he said, had led to Africans struggling and wallowing in poverty.
He expressed his satisfaction that the Department now had its first female Dean since its establishment in 1960.
Dr Maame Gyekye-Gyandoh, the Dean of the Department, said the Association
would also work towards promoting the maximisation of Ghana's human and financial resources.
It would also successfully engage the West through research and publication concerning the nation and continent at large.
Source: GNA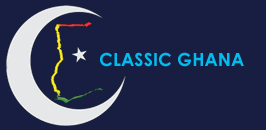 Latest posts by Classic Ghana
(see all)