The Government was on Wednesday called to increase investment in the research and production of herbal medicines if it is to harness the economic potential of medicinal plants to propel the 'Ghana beyond Aid' agenda.
Professor Anthony Jide Afolaran, Research Professor, said Ghana, as a leading nation with many medicinal plants, stands a chance to benefit from the global herbal medicine market which is estimated to reach $104 billion by 2024.
"Harnessing herbal medicine potentials to develop appropriate and affordable health solutions for Ghana is one of the essential steps towards the attainment of a 'Ghana beyond Aid," he said.
Prof Afolaran said this at the Dr Oku Ampofo Memorial Symposium, organized by the Centre for Plant Medicine Research (CPMR), under the topic: "Research in Plant Medicine: A potential for Economic Development in Ghana' in Accra.
He said this is especially possible in the light of Ghana's high level of drug importation, constituting about 60 to 80 per cent of the cost of health care.
Prof Afolaran, who is the Leader of the Medical Plants and Economic Development (MPED) Research Centre, at the University of Fort Hare, South Africa, said Ghana must encourage research into herbal medicines in all its dimensions.
He lamented the fact that researchers in African universities and research institutes like the CPMR were mostly funded by external agencies like the World Health Organisation, UNICEF, USAID and others, with limited commercialization.
There was also an absence of patenting herbal medicine research findings, industrial links and technology transfer.
Prof Afolaran urged scientists, policy makers and health administrators in African countries to prioritise research work on herbal medicines by coming up with appropriate legislation, improving public funding and utilizing of results from herbal medicine research.
"While this would ensure the availability of medicines that will meet our demands, it could also lead to industrial revolution that will improve our economy and health care delivery system," he noted.
He also commended Ghana for the establishment of the CPMR and called for the Centre to be adequately funded to enable it achieve its aim of making herbal medicine a natural choice for all.
He said the Centre would also gain the highest recognition for research and development of herbal products that meets the exacting needs of both patients and industry, through innovative research and productive partnership.
Mr Kojo Oppong Nkrumah, Minister for Information, who represented the Vice President at the Symposium, tasked plant medicine researchers to assess how herbal medicine could be used to drive the 'Ghana beyond Aid' agenda.
He said an estimated 2.3 billion people, representing 56 per cent of the world's population depend on traditional healing techniques, which included herbal medicines while 80 per cent of Africa's population take some form of herbal medication.
The Information Minister said promoting local plant medicine has many benefits including reduction in demand for foreign exchange, job creation and potential export revenues.
He assured the participants that concerns which would be raised at the symposium would be presented to government for redress.
Mr Oppong Nkrumah challenged the Centre and stakeholders in plant medicine to step up education campaigns and pharmacovigilance to address the risks in the sector including ingestion of untested drugs, and wrong dosages and additives, with its attendant health implications.
Prof Augustine Ocloo, CPMR Executive Director, said Ghana has become a reference point in the sub-region for researching and integrating plant medicine into healthcare.
He said there was still a long way to go, with many challenges including absence of state-of-the-art production facilities, which limits ability to meet demands as well as limitation in the duration of registration for herbal medicines, among others.
He stressed on the need to cultivate medicinal plants for herbal medicines in Ghana rather than relying solely on plants in the wild, some of which were becoming extinct.
He proposed the establishment of a 'Planting for Food and Health' module under the Planting for Food and Jobs initiative, especially as the plant medicine industry created opportunities along the value chain.
Source: GNA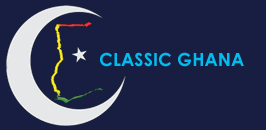 Latest posts by Classic Ghana
(see all)