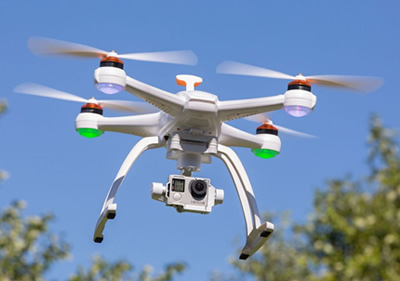 Dr Anthony Nsiah-Asare, Director-General of Ghana Health Service, says plans are advance to introduce Drone services to distribute essential medicines, vaccines and blood to the various health facilities in the country.
That, he said, would solve the hassles associated with traffic congestion in the cities as well as to save lives and money.
Speaking at the 2018 Health Service Workers Union of TUC Ghana (HSWU) Week celebration in Accra, he said other innovative approaches the GHS has brought on board to enhance service delivery based on local needs; included domiciliary deliveries and school-based distribution of vitamin A.
The annual celebration was on the theme, "Universal Health Coverage: A Concern for All".
Dr Nsiah-Asare said to achieve the SDGs 3-Universal Health for All and equity in service delivery, the GHS has introduced School Health Screening to ensure adolescents and youth are not left behind.
He said similar programme have been rolled out for Kindergarten and Class one pupils to screen and vaccinate them on "My First Day at School" to strengthen school health and they would soon sign a Memorandum of Understanding with Ghana Education Service to that effect.
He announced that the first exercise would come on next Friday during "My First Day in School" tour.
Dr Yaw Baah, General Secretary of Ghana Trades Union Congress, acknowledged the role of the religious organisations in health delivering services in Ghana.
He said although Ghana had done well in the last decades, especially in the life expectancy, which is currently between 63 years and 72 years and commended health service workers for the achievement.
He said since 2010, there had been no record on guinea worm infection and it was a positive indicator, and said there was much more to be done in the health sector to achieve the goals.
He said another critical area that much was not achieved was the mental health and called on authorities to think about those who suffer mental health when planning for health for all, adding, "Our mental healthcare must change".
Dr Baah also called on government to pay attention to training more Pharmacists to address the health problems of the people.
He said currently, the ratio for pharmacist to patient is 1:14,598, which he said encourages self-medication and destruction of lives.
He, therefore, urged the government to refund the National Health Insurance Scheme since the future lied in there to achieve the aim.
The Secretary General also advocated for using part of the GETFund to train more health practitioners to help tackle the health issues of the citizens.
Mr Reynolds O. Tenkorang, General Secretary of HSWU said the day was set aside to celebrate the success of the Union and also highlight on members contributions towards quality healthcare delivery and challenges that confront member in pursuance of universal health coverage.
He said the theme for the celebration was appropriate and challenging, especially in this period where majority of Ghanaians were finding it difficult to access quality healthcare due to economic and financial hardship.
He said although the World Health Organisation demanded that the enjoyment of healthcare by the citizens was a fundamental human right and not an opportunity, Ghana was still confronted with so challenges to create assessable, affordable and universal healthcare for all, hence, the selection of the theme to remind the government as a responsibility to achieve Universal Health Coverage.
The Secretary General said the progress towards Universal Health Coverage involved dealing with a range of complex challenges, including negotiation between different groups, organisations and the society over the allocation of health benefits and who should pay for these benefits.
"To this end, HSWU as a Health Sector Union is playing a crucial role in representing the views of its members, in its negotiations with Government and its Agencies pushing for a more equitable distribution of both the responsibility for funding the system and the implementation of their Collective Agreement.
He, therefore, commended all past Leaders of the Union whose toil and commitment have brought them that far.
Source: GNA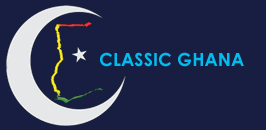 Latest posts by Classic Ghana
(see all)