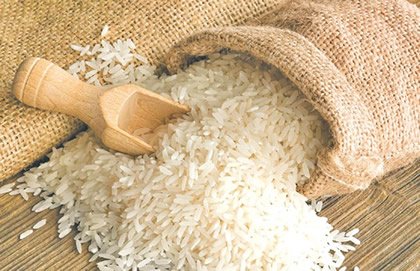 Dr Owusu Afriyie-Akoto, Minister of Food and Agriculture has disclosed that Ghana spends almost over a billion dollars to import rice into the country annually since 2015.
"This is an understatement because these figures are only coming from official sources in Tema and Takoradi. There are other routes where rice is smuggled into that country and figures from these places are unknown.
It is really scary that we have fertile lands in Central, Ashanti, Volta, Greater Accra and Eastern Region and in the Northern parts of Ghana to grow rice and even feed the whole West Africa but we are importing rice to that tune," he said.
Describing the situation as a disaster and worrying, Mr Afriyie-Akoto said statistics available indicated that from the year 2007 to 2015, the importation of rice, a leading import commodity in the country, rose from about 151 to 1,162 million dollars.
The sector Minister, who disclosed this at the meet-the-press series, explained that government had put in place a number of measures to cause a permanent change in the structure of the sector by halting the importation of basic commodities, especially rice, and increase export.
He highlighted government's interventions, which include, horticulture development, perennial crop development, irrigation development, agriculture mechanization promotion, agriculture financing and private sector investments.
Dr Afriyie-Akoto stated that government, under the Planting for Food and Jobs, was supporting farmers with certified seeds, marketing services, e-agriculture, fertilizer and extension services to boost crop production in the country, the lowest in the sub-region.
The Minister explained that one of the challenges in the sector was the lack of effective extension services, and as a result, a total of 2,700 personal would be employed this year to help educate farmers on improving farming technologies.
He said as at 2016, the ratio of extension services was one officer to 2,500 farmers and out of that number, 80 per cent were almost due to retire from active service.
The Minster said the government had commenced efforts to re-build the extension service from the scratch by employing about 2,700 agriculture graduates to boost technology delivery.
To facilitate their movement, Dr Afriyie-Akoto hinted that government had procured 3,000 motorbikes to be distributed to extension officers to reach out to farmers in the hinterlands.
"Already, with the support of the government of Canada a total of 216 Nissan pick-ups and protective clothing's had been handed over to Agric offices.
The Minister said to reduce post-harvest losses and ensure a smooth marketing of produce, the various warehouses that were infested with rats and cobwebs had been cleaned and put to good use.
He said the MoFA and the Ministry of Special Development Initiatives had budgeted to build 80 warehouses with storage capacities of 1,000 metric tonnes this year, as well as rehabilitate grains storages in the country with capacities of 94,000 metric tons.
Dr Afriyie-Akoto said, in collaboration with the Ministry of Roads, the MoFA was going to prioritise the rehabilitation of feeder roads in all major food production centres to facilitate the movement of produce to various centres.
The Minister said the MoFA was working in cooperation with the Ministry of Education to supply the caterers of the School Feeding Programme with produce from the buffer stock.
He reiterated that governments of Ghana and Israel have signed a memorandum of understanding (MoU) for 50 Ghanaian agricultural graduates to undergo an 11-month practical attachment on farms in Israel.
While in Israel, he said the graduates will be attached to cooperative farms called Kibbutz, where they will work on the field for five days and one day in the classroom.
GNA
Classicghana.com is a platform to informed visitors of News, fashion, photography, lifestyle, beauty, videos, arts & entertainment, and more.
Photojournalism is our main medium of telling news stories to our visitors.