As part of fostering the relationship between the two countries, Ghana and Israel, climaxed a weeklong activity with amazing dance performances from both countries at the Efua Sunderland Dance Studio at the University of Ghana.
The performance was the creative result of intense master class collaboration between Mr Oded Ronen, an Israeli Choreographer and the Department of Dance Studies, the Ghana Dance Ensemble, the National Dance Company and the Great Africa Heritage Ensemble.
The performance highlighted individual country struggles and passion, the collective power of working together, also explored the myriad of movement systems developed to highlight the purpose of bringing Ghana and Israel together.
Speaking in an interview with the Ghana News Agency, Madam Shani Cooper, the Israeli Ambassador to Ghana said, the Embassy decided to collaborate with the Department of Dance Studies and the Israeli Choreographer to build bridges between the two cultures and to build a language of movement, that would connect the two countries.
She said, the dance bridge week started with a performance capsule, an Israeli duet – an intimate work with an outstanding performance, which combined the most abstract concepts of identity, self, relationships, community and beliefs.
Madam Cooper said, the Israeli Choreographers, Mr Ronen and Mrs Ligal Melamed, worked with Ghanaian dancers every day dance bridge week, learning their various ways of dancing, combining traditional ways of dancing in Ghana with the Isareli contemporary ways of dancing.
She said the performance achieved more than what the objective of the collaboration, describing it as a wonderful collaboration adding that "I wish we can do it every year … and build modern one bridge between Israel and Ghana".
She said the dance bridge week held in the month of March, as Ghana celebrates independence, had helped in building a link between the people of Ghana and the people of Israel.
Madam Cooper said: "When we understand each other through movement and dance, it helps us also to understand each other politically as two states and two people".
Dr S.K Kuwor Sylvanus Kwashie, the Head of Department of Dance Studies at the University of Ghana said, the performance the dances sought to promote community existence and international cohesion.
He said, the collaborators aimed at using the performances as a model for activities that could be used by countries to enhance international relations to shift from trade or business being used only as ways of relating with one another.
He said, the performances was the second time, Israel was collaborating with the Department, the first one held last year and said the collaboration had brought a lot of prestige, technique, experience and skills to the department and its students.
Source: GNA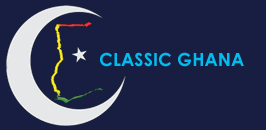 Latest posts by Classic Ghana
(see all)