The second runner up for the 2017 Ghana's Most Beautiful (GMB) pageant, Ms Helena Baaba Botchway, has launched her project dubbed "Psychealth Ghana" to help raise awareness on the need to focus much attention on mental health care.
The project was also aimed at complimenting governments effort at reaching the goal of increase awareness on mental health, after leading the way with the passing into law of the mental health Act 846 (2012).
A lot more work needs to be done, after the passage of the law, which is huge for it to be left alone to the mandated authority to undertake on its own.
Ms Botchway, who was popularly known as Baaba, during the pageant said mental health over the years, has not been on the nations agenda and it appears to be a forbidden topic to be discussed even with family and friends.
She said we all appear to have pushed it to the back burner as there are more pressing issues to be worried about especially as a developing nation, but the debilitating consequences of not paying attention to it may be far reaching than can be imagined.
She said it has dire implications for our economy, because mental illness when not carefully looked at, makes the sufferer develop a disability that makes it extremely difficult to live an independent life, thus depending totally on others for survival and also comes with more financial burden for the person's family.
Mental health if not catered for also affects productivity on the national scale as time will be shared between responsibility of taking care of the family member and then one's job, she added.
"The consequences of our lack of attention is already playing out in the national scene with the high numbers of institutionalized people in the three main psychiatric hospitals. These patients have lost most, if not all, of their skills in order to live independently. Since most of them have been abandoned by their relatives, they have to depend on the state for survival, and his responsibility for the state puts further strain on the already scarce resources to be used as a developing nation."
"I have always had the interest of my patients at heart and that is what drove me into contesting in the GMB show. It was to take advantage of the platform that was given me to advance the course of my patients; to put mental health issues in the nation's agenda. it was to give a voice to the voiceless (persons living with mental illness)."
"We have the passion to see mental health prosper but passion without action is nothing, and as such had engaged in various activities prior to the launch, such as talks on mental health targeted at the youth especially in senior high schools, association, clubs health screening among others.
She said they intend to organise community durbars by engaging traditional authorities, and would partner the Mental Health Authority, the Ghana Health Service, faith based organisation as well as the media.
She appealed to all to come on board to help raise funds to undertake their activities even though they have already started with the little they have.
Mrs Abena Adu Larbie , Communications Manager Media General said want to make a significant change in mental health in Ghana statistic show that one in four young people suffer from some form of mental illness.
She said as a country we have not been able to treat mental illness as we treat any form of illness and we leave most of them to walk the street without providing the adequate care they need to recover, adding that we have also not been able to make significant improvement in our mental health facilities across the country.
She said the Ghana's Most Beautiful show had been running for 11 years and not only has the pageant sought to redefine beauty to promote national unity but it also supports young women drive campaign to effect change in the society.
She said the Psychealth project was a good project and Media General was ready to rally support behind her and assured their readiness to contribute positively towards mental health in Ghana.
Nii Teiko Tagoe, Regional Officer Nurses and Midwifery Council, (NMC), Psychiatric Nurses Group, said 42 percent of the Ghanaian population have some form of psychological disorder, and in African, Ghana tops the mental health issues.
He said the problem of mental health was real, and policies and regulations are still in pipe line, adding that there is also a weakness in the mental health service because of funding and very often mental patients are seen as if they live as outcast and no one wants to give them the love they deserve.
He said in the 20th century everyone from the top to the bottom need to gather funds and help to support mental health, because at the end of the day , each one has a brain and mind and the likelihood to shift from wellness to illness is always there, from wine beating to alcoholism and drug use.
Nii Tagoe said it was time that policy makers support primary mental health care in Ghana in schools where children are identified to have mental weakness to confront the challenges of the country.
"It is time we all give mental health a second look, by creating a speculative of the mind and it would create an environment of people with sound mind for them to be aware of the little things the causes them  to go off normality."
He assured that the NMC, Psychiatric nurses group was ready support to the project to create the awareness that mental health is not a bad thing.
Source: GNA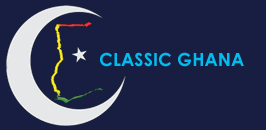 Latest posts by Classic Ghana
(see all)