The Ministry of National Security announced Wednesday Ghana has partnered with neighboring countries Togo, Burkina Faso and Benin to tighten security along its borders.
"Operation Kondanlgou-2018" will aim to beef up security for Ghanaian residents, and strengthen checkpoints throughout the country. Its command centre is located in the Upper East Region.
"As part of the operations, security personnel will conduct joint border patrols, joint snap/permanent checkpoints to help monitor and control the movement of persons within the area of operation," said National Security Minister Albert Kan-Dapaah in a press release.
Speaking on behalf of Kan-Dappah, director in charge of Technical Operations for the Ministry, Ben Dere, said at a press briefing in Bawku that the operation is scheduled to last several days and will target the following areas: Kulungugu, Namon, Bunkpurugu, Nalerigu, Gambaga, Walewale, and Nanpkanduri, Bolgatanga, Tongo, Nangode, Zebilla, Binduri, Pusiga Sapeliga and Garu.
"We are fighting transnational crimes. The issue of terrorism is rising," said Dere. "It is for us to collaborate our efforts with our counterparts in the other countries."
Lieutenant Colonial Henry Ansah-Akrofi, Ghana's Army Director in charge of Operations, says part of the procedure will entail authorities beefing up highway patrols and conducting random searches for contraband.
Liaison Officer for the Benin Army Lt. Col. Sake Mohammed commends the countries in collaboration of the operation and says it will promote socioeconomic growth between the nations. The partnering countries are currently conducting similar operations.
Ansah-Akrofi requests that the public cooperates with police to ensure a smooth rollout of the operation. He assures that measures are in effect to safeguard the protection of residents.
Source: myjoyonline.com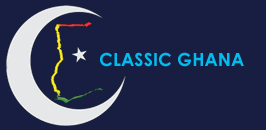 Latest posts by Classic Ghana
(see all)