Ghana has been ranked the fourth happiest country in Sub-Saharan Africa.
The ranking contained in the World Happiness Report released by the Sustainable Development Solutions Network for the United Nations on March 20, saw Ghana improve her ranking to 99 from 108 (2018) in the global ranking of 156 countries.
In the Sub-Saharan African ranking, Ghana placed fourth behind Mauritius (57), Nigeria (85) and Cameroon (96) in the top five which was completed by neighbours Ivory Coast (99).
The ranking was computed based on an average of three years of surveys taken by Gallup between 2016 and 2018 and include factors such as gross domestic product, social support from friends and family, healthy life expectancy, freedom to make life choices, generosity, perceived corruption and recent emotions of citizens — both happy and sad.
The data "offer the world's governments and individuals the opportunity to rethink public policies as well as individual life choices, to raise happiness and well-being," said Jeffrey Sachs, director of the Sustainable Development Solutions Network. "We are in an era of rising tensions and negative emotions and these findings point to underlying challenges that need to be addressed."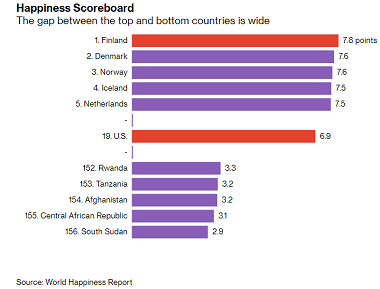 Global
For the second consecutive year, Finland topped the global ranking. Finland ranked ahead of Scandinavian neighbours Denmark (2nd), Norway (3rd), Iceland (4th) while The Netherland were fifth.
The United States fell one place to 19th in the ranking and South Sudan was the least happy country in 156-nation list.
Four African countries; Rwanda (152), Tanzania (153), Central African Republic (155) and South Sudan (156) completed the five lowest ranked countries.
Source: graphic.com.gh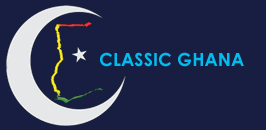 Latest posts by Classic Ghana
(see all)