Ghanaian authorities are tightening security at its border as a Salafi-Jihadist group based in Burkina Faso, launches attacks on that country.
In a security alert obtained by myjoyonline.com, the Africa Center for Security and Intelligence Studies (ACSIS) claims the group has been moving in and out of Ghana through the border with Burkina Faso over the past four months.
Already, the Salafi-Jihadist militants on February 15, 2019, killed four Burkinabe customs officers at a checkpoint at Nohao near the Ghana border and burnt three vehicles. They also killed a Spanish priest.
Jihadists also launched an attack on a church in Burkina Faso on April 29, 2019 after gunmen opened fire inside the protest church killing six – the pastor, two of his sons and three other worshippers.
The attack was the second in April 2019 alone following the killing of four in an April 5 attack on a Catholic church.
Burkina Faso has been battling with jihadist groups since 2015 with a marked escalation in terror attacks which have spread to the east, near the border with Togo and Benin.
The Salafi-Jihadists who believe in sovereignty on a territory perceived as occupied or dominated by non-Muslims and also correcting what they believe is deviant Muslim behaviour or deviant Muslim sects.
Armed with a religious-political ideology, the Salafi-jihadi movement believe they must impose a form of Islam, Salafism or what adherents believe to be true Sunni Islam, upon the Muslim world, and eventually the entire world, through jihad.
The group are said to have made inroads into West Africa and have links to ISIS and al-Qaeda.
According to ACSIS, the militants often begin to develop a foothold through preaching and philantropic gestures including building mosques.
The National Security ministry, according to ACSIS, has been monitoring threats posed by these jihadists.
Source: myjoyonline.com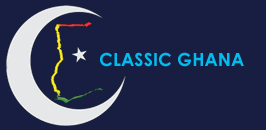 Latest posts by Classic Ghana
(see all)