The Ministry of Lands and Natural Resources in collaboration with the Forestry Commission and other stakeholders will hold this year's International Day of Forests on June 26.
A statement signed by the Chief Executive of the Forestry Commission, Mr Kwadwo Owusu Afriyie, said this year's celebration, the seventh since its inception, would be held at Sakora Wonoo Roman Catholic School Park, in the Kwabre East District of the Ashanti Region.
The International Day of Forests, observed on March 21 each year, is a day set aside by the United Nations (UN) to raise awareness on the importance of all types of forests and trees outside forests.
The UN, however, allows member states to adapt the date of the celebration of the International Day of Forests, as well as the theme, to suit their peculiar circumstances.
Ghana, therefore, chooses the month of June every year for the celebration of the Day to coincide with the major rainy and planting season.
The global theme for the International Day of Forests 2018 is "Forests and Sustainable Cities."
Ghana, therefore, carved a theme out of the global one, which is "Maintaining the Balance between Urbanisation and Forest Conservation".
The statement said the choice of the theme for the celebration was to provide the opportunity to educate the public on the tremendous potential of forests towards the sustainability of our cities.
This is imperative to engender an appreciation for the need to strike a balance between increased physical urbanisation and environmental sustainability in general, it said.
The statement said the Forestry Commission would collaborate with metropolitan, municipal, district assemblies, estate developers, all other relevant stakeholders and the public to plant more trees in the cities in realisation of President Nana Addo Dankwa Akuffo-Addo's agenda of achieving greener cities, a reality.
The statement urged the public to join the celebration as it is "our collective responsibility to sustain our forests whilst we continue to develop our cities for the present and future generations".
Source: GNA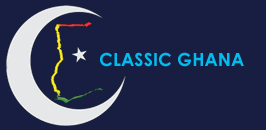 Latest posts by Classic Ghana
(see all)