Ghana would have to scale up its efforts and commit more resources in order to achieve the agenda 90-90-90 targets set out in the fight against HIV by the year 2020.
Currently the attainment of the country's Agenda 90-9-90 targets has been low and as at the year 2017, it hovered at 62-45-51.
This means that Ghana had achieved 62 per cent in terms of testing people with HIV, 51 per cent of availability of treatment for those who tested positive of HIV, and 45 per cent in maintaining and suppressing viral loads among those living with HIV.
At a high level Mission breakfast meeting with Civil Society organisations in Accra on Tuesday, the Ghana News Agency learnt that Ghana' inability to meet the targets was worrying.
Various Speakers who spoke on the issue, including Mrs Cecelia Senoo, Executive Director of Hope for Future Generation, a non-governmental organisation said Ghana's inability to reach the target supposed to be attained by 2020 had become a global concern, with officials from WHO and UNAIDS trying to engage Ghana on what to do to help attain the targets.
It was also revealed that an HIV Situation Room made up of representatives of World Health Organisation (WHO) United States, UNAIDS, Global Fund and other stakeholders in the health sector were convened in May this year to discuss the issues.
In following to the discussion, a 12 member high powered donor delegation are in the country to discuss with government, Civil Society Organisations and Non State Actors in HIV on how to meet the targets of the accelerated 90-90-90 implementation plan on HIV at National and district levels.
The High powered delegation are expected to mobilise  partner support through the mobilisation of technical assistance  to enable Ghana to achieve her target in the fight against HIV as well engage government to honour HIV funding  commitments.
The delegation would also hold discussions on how to review HIV E -Tracker, conduct a random data sampling in order to estimate the number of HIV patients currently on treatment.
Mrs Senoo was not enthused with the country's performance in the agenda 90-90-90 targets adding that donors were also worried about the trends.
She said by 2020 if Ghana was unable to achieve it targets it would be disastrous for the country.
"Currently South Africa and Kenya are on the path of achieving the agenda 90-90-90 target and there are a lot of things that we can learn from these two countries. We need to step up our advocacy campaigns and government should be committed to resource mobilisation," Mrs Senoo emphasized.
She appealed to the government to commit itself to resource mobilisation in the fight against HIV.
Reverend John Azumah, a Heart to Heart Ambassador, noted that children were equally unique in achieving the agenda 90-90-90.
Rev. Azumah noted that there were about 38,000 children with HIV in country and their dependants were tired of taking care of them as a result of high bills when it comes to accessing health care.
He noted that the National Health Insurance Scheme did not cover such children and the situations were creating untold hardship for their dependents.
According to him issues concerning nutrition of those children also needed to be considered by the government.
In the year 2016, Ghana adopted the 90-90-90 to support the National HIV strategy. With two year to go, it is feared that the country would not be able to achieve that target hence donors moving in to assist Ghana to quicken the pace of its actions.
Ghana's national HIV prevalence is 1.7 per cent with an estimated 313,063 people living with HIV as per 2017 estimates.
Source: GNA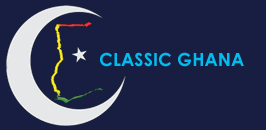 Latest posts by Classic Ghana
(see all)