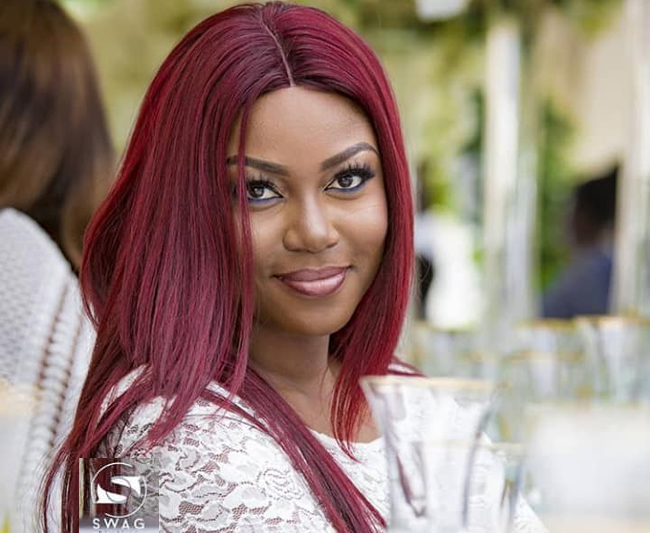 For over a week, our neighbour Nigeria has been experiencing a wave of protests with many people, mostly the youth, taking to the streets to protest brutalities by the Special Anti-Robbery Squad (SARS) of the country's police force.
The protests, which started on social media, spilled onto the streets with protests breaking out in several cities and towns and protesters demanding an end to SARS.
Although the government announced that it had disbanded the squad, the announcement of the creation of a new unit – Special Weapons and Tactics (SWAT) – was met with even more protests as the demonstrators believed it was more of the same.
The hashtag ENDSARS has been a leading trend on social media and has garnered support from personalities, and after the bloody happenings on Tuesday in which some protesters were killed, the outcry has increased.
While Ghana has a friendly rivalry with Nigeria, there is also a deep love between the people of both countries and since the protests started, many people have shown their support.
Our celebrities have not been left out of the protests on social media and have been very active.
Actress Nadia Buari posted on her Instagram page;
"Nigeria is bleeding!💔
@cnn @cnnafrica @bbcnews @bbcafrica
@aljazeeraenglish @unitednations"
Actress Gloria Sarfo also posted; "Dear Africa,
Please lend me your ears,
Let us respect and regard each other as humans🙏🏿
Let us treat each other equally🙏🏿
Let us feel the pains of our fellow humans, regardless the tribe, race, color, religion, beliefs, or country🙏🏿
Let's TOLERATE each other🙏🏿🙏🏿🙏🏿🙏🏿🙏🏿
If God has put you in a position of responsibility, be it a teacher, wife, husband, father, mother, chief, manager, pastor, singer, actor, nurse, Doctor, security expert, etc, it is not merely to THRIVE but for a PURPOSE👌💯
And that is; to FIGHT for the GOOD of OTHERS and bring SMILES on faces of people who are DISPIRITED🤦♀️🙈😭🙏🏿
Yes, we're all accountable👌💯💯💯
Africa is a BEAUTIFUL and POWERFUL continent💪🌟💪
Let's change the narrative, and BUILD AFRICA TOGETHER POSITIVELY and be proud we did💪💪💪
Good Morning Africa, #ItIsWell🙏🏿
#GodSaveNigeria #GodSaveAfrica🙏🏿🙏🏿🙏🏿"
Lawyer Sandia Ankobiah also posted;
"So sorry Nigeria 💔🙏🏽 They are peacefully protesting against violence and you are using the same violence to respond to them??! Is it really that difficult to get the police to stop killing the people??!"
Actress/producer Yvonne Nelson also added her voice with a post on Instagram, she wrote; HUMAN RIGHTS WATCH! The world is watching!! Look Nigeria's way 🇳🇬🇳🇬💔💔 @humanrightswatch #ecowas #africanunion
Media personality Berla Mundi wrote: "Nigeria's government has failed to protect its people 💔💔
How you open fire on unarmed civilians leaves me befuddled!!
Dear @NAkufoAddo, time to wear your hat as #ECOWASCHAIRMAN and step in please!!!! #EndSARS  #EndPoliceBrutalityinNigeraNOW"
Actress Lydia Forson also wrote on her wall; "At this point, it's beyond SARS or Nigeria and I know a lot of you can feel it. People all over are tired!! They're tired of being taken advantage of, tired of not being heard, tired of the injustices.
Just TIRED!!
And before you come at me with the "what about your own"; know that recognizing another's pain & suffering doesn't negate your own. #nigerianlivesmatter #congoisbleeding #togo #sudan #ghana even those I've missed you matter"
Actor Van Vicker posted on his Instagram page; "Empathy in any form is comforting. Where are the African leaders? Nigeria is under fire. We cannot look on unperturbed. AFRICAN LEADERS, SAY SOMETHING. #oau #ecowas #nanaakuaaddo #nigeria #endsarsnow"
Actor Prince David Osei also wrote; "Nigeria 🇳🇬🇳🇬 why?💔💔 African Leaders Speak Now!! Killing of innocent souls is a No No No.. . Nigerian police stop the brutality, stop the killings 💔💔.. Pray for Nigeria 🇳🇬 #endsars#endpolicebrutality"
On Stonebwoy's page he posted;
"You Are The One To Make Life Easy Same You A Make It Harder.
After Every Body Mash Up (Killed) And there's No where To Scatter.
Tell Me Where We Gonna Run Go
After Making Our MotherLand Africa A bitter Place To Live..
AU And ECOWAS Please Step in..
#iStandWithNigeria🇳🇬
#EndPoliceBrutality
#AfricaMustWiseUp🌍
#1People1Love❤️🇳🇬"
On KiDi's page, he wrote; "God grant you strength to carry on 🇳🇬💔
We are with you 🙏🏼"
The reigning VGMA Artiste of The Year, Kuami Eugene posted; "We Feel Your Pain. And We're In This Together. #PrayForNigeria 🙏🏾 #policebrutality"
Source: Graphic Showbiz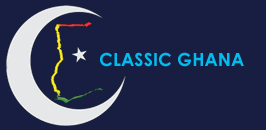 Latest posts by Classic Ghana
(see all)