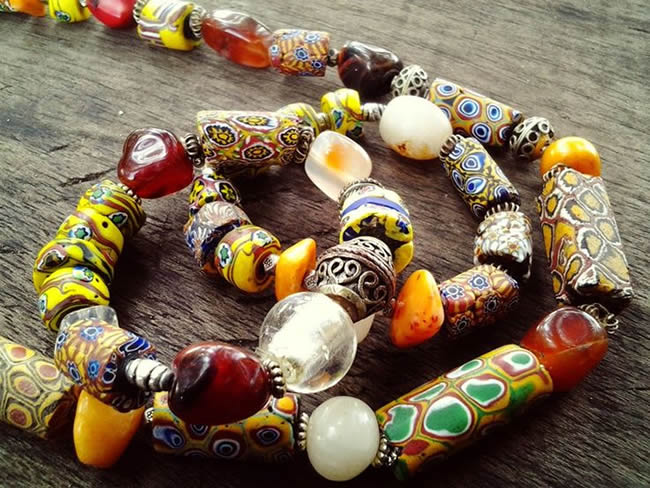 Nana Nyarko, a beads merchant at the Koforidua beads market, has urged the youth to be proud of their culture and learn how to use beads, to promote their culture.
He said, the beads market, which is the only beads market in West Africa and patronized by people from all walks of life.
Nana Nyarko said, apart from the traditional local beads produced in the Krobo area and parts of the Volta Region, some of the beads sold on the market were imported from Italy, Mali Nigeria, Senegal and China.
Nana Nyarko was speaking to the Ghana News Agency (GNA) at Koforidua, on the impact of Christmas on the sale of beads in the country.
He said, the beads market had a stable sales and not influenced much by the Christmas festivities.
Nana Nyarko said, from his observation, during the Christmas holidays, many tourists visit the market to inquire about beads and take pictures for their albums.
He said, the beads sold on the market were mainly made out of glass, wood, animal bones and rocks.
He said there are also rubber beads which are mostly imported in China.
Nana Nyarko said, there are two groups of beads depending on the design and those with old beads designs are called Shivering, Amber and Hebron beads.
Some of these beads had been in circulation for many years and are more expensive than the beads  with new designs.
The beads with the old designs are sold at prices ranging from Gh¢50.00 to Gh¢10,000.00.
Nana Nyarko said, the beads with new designs were sold at prices between Gh¢5.00 and Gh¢50.00.
He said, the Krobo beads were the most popular beads that most people patronize, both Ghanaians and foreigners.
Mr Kawawa Rashid, who is a beads designer said most of the beads, he designs are from Nigeria, Senegal, Mali and Italy and said the ones from Mali were called Twilet Silva.
He said, as a designer, he blends both local and foreign beads and said sometimes his new ideas are inspired by the old designs.
Mr Kawawa said, sometimes people also came in with their own designs to be made for them.
Mr Maikidi Ibrahim Mohammed, Secretary to the Beads Association appealed to the New Juaben South Municipal Assembly to help upgrade   the facilities at the market to befit a tourists centre in the municipality and help improve the security at the market.
Source: GNA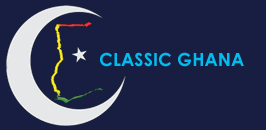 Latest posts by Classic Ghana
(see all)