GOTV has announced the premiere of Mehek, the first Zee World production to star actors from the African continent.
The landmark series, which was shot entirely in India, will premiere tonight at 7pm (GMT) on Zee World and introduces African actors Shonisani Masutha, Kamogelo Mogale, Ndaba ka Ngwane and Nomava Kibare to Zee World viewers across Sub-saharan Africa.
Mehek is the eponymous story of a young girl from Delhi, India whose love for cooking is closely tied to her mother's memories and Shaurya (Karan Vohra), a rich and arrogant, restaurateur. Their paths cross leading to an unlikely relationship but all is not what it seems.
Meanwhile, Eddie Gabela (Ndaba ka Ngwane), a successful businessman from Africa moves to Delhi with his wife Leleti (Nomava Kibare), daughter Norah (Shonisani Masutha) and son Dennis (Kamogelo Mogale).
Dennis has been implicated in a serious crime and whilst the family knows he's innocent, they are helpless to save him from these false accusations and decide to leave Africa for his safety.
Norah's love life ,however, takes an interesting turn when she meets and falls in love with Karan in India. Their relationship is a colourful imbalance of love and betrayal as the couple forges a life together in India.
Explaining the decision to introduce African actors in the production, Business Head, Zee Entertainment Africa, Ratna Siriah said, "The decision to develop a Bollywood production with African actors stemmed from Zee World's unequivocal success in Africa and the love showered by our audiences for the channel.
"Zee World has enjoyed tremendous growth throughout the years and Mehek was the obvious next step."
For Harish Goyal, CEO, Zee Entertainment Africa & Asia Pacific, "Mehek represents an important and evolutionary part of Zee World's commitment to providing relevant, exciting and innovative content to its viewers.
"Zee is proud of this production and of our African actors; furthermore, it will undoubtedly set a strong foundation for similar productions in the future."
The Executive Head of Content Strategy for Multichoice, Aletta Alberts added, "The Multichoice group understands the importance of local content to our subscriber.
"As Africa's leading content producer and most loved storyteller, we are delighted that our channel partners such as Zee share in this vision and investing in showcasing local talent in new innovative ways."
Source: Graphic Showbiz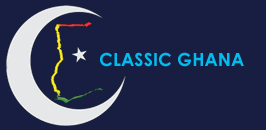 Latest posts by Classic Ghana
(see all)