The Government has acknowledged global rating agency, Standard and Poor (S&P's) Ghana's sovereign credit rating from B- to B and assigned a stable outlook.
Mr Kojo Oppong Nkrumah, the Minister of Information Designate, said the Government welcomed the rating and considered it as a feedback and affirmation of their submission that the economy of Ghana and its fundamentals were gradually getting better.
He said sovereign credit ratings were key evaluation principles for a country's economic and political environment; adding that it gave investors an insight into the level of risk or potentials associated with many countries.
Mr Oppong Nkrumah stated this on Monday at the press launch of the National Policy Dialogue in Accra.
The National Policy Dialogue would be held from September 24 to 25 on the theme; Assessing Government's Flagship Programmes – The Journey so far" at the University for Development Studies, Tamale.
Mr Oppong Nkrumah said there were a number of agencies doing these ratings; citing S&P, Fitch and Moody.
He said S&P had been rating Ghana since 2003, and at that time Ghana achieved a B+ with a stable outlook.
"And we maintained this rating until December 2008 when the stable outlook was revised downward to a negative position. We were finally downgraded to B with a stable outlook in September 2010; from there the fortunes of the country took a downwards spiral in terms of outlook until a further downgrade to B- stable in October, 2014," he said.
Mr Oppong Nkrumah said the latest rating by S&P therefore, represented the first time in a decade that Ghana had been upgraded to B.
"We are of the view that Government will continue the exercise of strong monetary policy environment and the exercise to continuously improve on the financial sector of our country," he stated.
"Government will also continue efforts to further improve the fiscal position by improving our revenues, disciplining ourselves on expenditure and ensuring that our deposit does not get of hand."
Source: GNA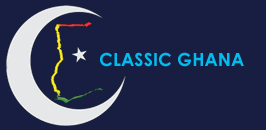 Latest posts by Classic Ghana
(see all)