Information Minister Kojo Oppong Nkrumah says the Government has not made a decision on re-opening of schools.
The clarification comes amidst calls by some teacher unions, civil society organisations and parents/ teacher associations, urging Government to consider re-opening schools.

At his first national broadcast on measures to contain the COVID-19, President Nana Addo Dankwa Akufo-Addo announced that effective Monday, March 16, 2020, all public and private schools as well as universities across the country should be closed indefinitely.

The Ministry of Communications in collaboration with the Education Ministry was tasked to roll out virtual or distance learning programmes for pupils and students while staying at home.

Reacting to those concerns at the Minister's briefing on Thursday, Mr Oppong Nkrumah said Government had not made a decision on the matter, but rather it had started stakeholder consultations on "what it takes to open schools as part of potential plans to ease the general restrictions imposed to curb the spread of COVID-19".

The Minister noted that though it was normal for parents and teacher groups to be apprehensive about the continuous closure of schools, but those apprehensions should be channeled towards answering the question of "what it takes to re-open schools while living under the COVID-19 ecosystem and ensuring adequate protection of teachers, non-teaching staff and students".

Mr Oppong Nkrumah said the Government would welcome suggestions and ideas from the public on the best method to handle the issue.

"Government believes that as a nation, we can do many things if we put our minds to it.
"This is a complex global problem and we must put our shoulders to the wheel and use our creative duties and positive spirits towards easing the restrictions," the Minister emphasised.

Meanwhile, Ghana has recorded 173 new cases of COVID-19, bringing the total number to 6,269, with 1,898 recoveries while fatalities still remain at 31, as of May 18 and 19,2020.

There are, however, eight persons in critical condition but no one is on ventilator.


Source: GNA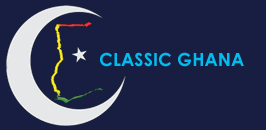 Latest posts by Classic Ghana
(see all)