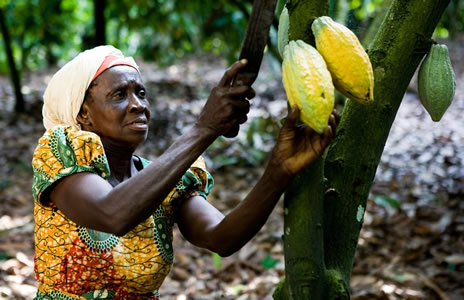 Government has kept unchanged the amount of money it pays cocoa farmers for the 2018/19 season at GH¢7,600.00 per tonne, the same as paid in the 2017/18 season.
This is equivalent to GH¢475.00 per bag of 64 kilogram gross weight.
Dr Owusu Akoto Afriyie, the Minister of Food and Agriculture, who announced the price at this year's Cocoa Day  celebration in Accra, said the prices take immediate effect but the main crop season will begin on 5 October crop season.
He said the price was maintained despite the drastic decline in cocoa prices on the international market.
The price of cocoa on the international market has witnessed a dramatic decline to $2,100 from $3,000 per tonne in recent months.
Dr Afriyie said government had, however, decided to maintain the price in order to eliminate the harsh effects of the drastic decline in international cocoa prices on the earnings of the hardworking cocoa farmers.
The Minister said government had intensified measures, including hand pollination and small scale irrigation in Cocoa, aimed at increasing the productivity of cocoa farms and improving the efficiency of the operations of COCOBOD.
Other measures were rehabilitation and replanting of over-aged cocoa farms and farms that had been affected by the swollen shoot virus disease.
Dr Afriyie said government was working with COCOBOD to implement consumption measures and urged local processors to be innovative and creative to boost.
Mr Joseph Boahen Aidoo, Chief Executive, COCOBOD, said in the bid to enhance local consumption, government was encouraging domestic processing in order to raise the per capita consumption to sustain the price.
In this direction, he said Cocobod and government were close to rolling out the inclusion of chocolate drinks in the School feeding programme to benefit over one million school children during the pilot phase.
Mr Aidoo said discussions were ongoing with stakeholders to conclude on the modalities for the roll out of the programme.
"We trust that as we intensify local value addition and consume more cocoa, we will gradually insulate our economies from any price volatility," he said.
Mr Aidoo said Ghana and Cote d'Ivoire were working together to streamline marketing, economics, production and research activities of cocoa to enable both countries reap the full benefits of trading in the crop.
He said COCOBOD had made tremendous progress in its Productivity Enhancement Programmes (PEPs) with marvellous results in the combined effects of the mass pruning, hand pollination, fertiliser application, mass spraying and other interventions.
He said if Cocoa farmers would collaborate with extension officers, adhere to good agronomic practices and adopt the PEPs yield per acre would increase from the current average of 450kg per acre to over 1,000kg.
The Cocoa Day celebration on the theme: 'Cocoa Consumption Business and Health' is aimed at recognising the efforts of cocoa farmers, sensitise the public on the health and nutritional benefits of cocoa and encouraging the citizenry to consume cocoa daily.
Source: GNA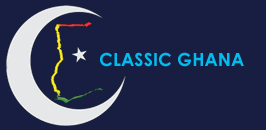 Latest posts by Classic Ghana
(see all)