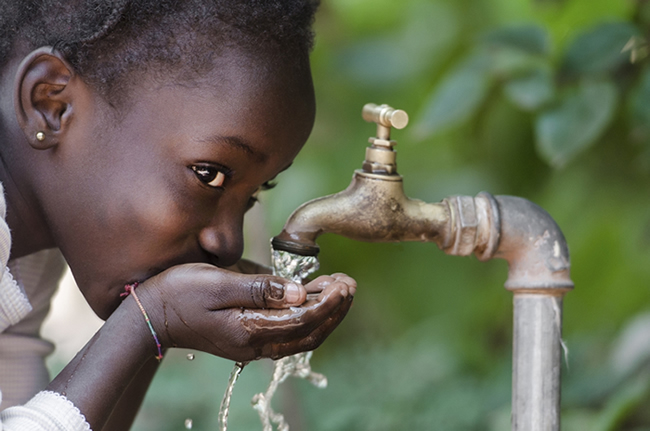 The World Vision, an international Non-Governmental Organization on the occasion of World Water Day 2019, has urged government to put together concrete measures to help increase citizens' access to clean water.
It said, even though Ghana had made significant progress providing access to safe water sources to 79 per cent of the population and eliminating Guinea worm from the country, over five million Ghanaians still used water from unsafe sources.
While about 3,600 children die each year in Ghana from diarrhea, even more die from pneumonia, and about 23 per cent suffer from stunting, chronic malnutrition linked to poor water and sanitation.
A World Vision statement made available to the Ghana News Agency in Accra on Friday by Mr Attah Arhin, Water, Sanitation and Hygiene Technical Coordinator and Mr Washington Mawuli Nuworkpor, Communications and Marketing Manager stated.
According to the statement "World Vision believes that no strategy for poverty reduction can ignore people's vital requirement for safe water and improved sanitation.
"In the light of this, World Vision is calling on government to reverse the dwindling budgetary allocation to the water and sanitation sector and also explore viable alternative financing and water supply mechanisms which will ensure that no one is left behind".
It stated that while access to water, sanitation and hygiene has not been adequately prioritized, government's budgetary allocation to the sector has also not matched the increasing demand for these essential services.
"This explains why women and children still travel long distances in search of clean water, while many schools and health facilities lack access to clean water and dignified sanitation.
"This compromises healthcare delivery, quality education and general quality of life," the statement stated.
The statement said recent findings contained in the Multiple Indicator Cluster Survey 2017/2018 report to the effect that five out of ten-point sources, and water in eight out of ten households might have been contaminated with E-coli and noted that it was is quite alarming.
World Vision therefore suggests that immediate steps be taken to remedy the water quality situation, particularly in rural and small to save children from preventable diseases and deaths.
The statement stated that in respect of water supply in Ghana, the Multiple Indicator Cluster Survey (MICS 2017/18) report by the Ghana Statistical Service revealed that there were vast inequalities between the rich and the poor, between urban and rural communities, between administrative regions, and between the educated and uneducated.
It therefore recommended that government's future financing arrangements should prioritize the needs of the poor and vulnerable in order to close the inequality gap and enable everybody everywhere have access to sustainable safe water.
The World Vision is an international partnership of Christians whose mission is to follow our Lord and Saviour Jesus Christ in working with the poor and oppressed to promote human transformation, seek justice and bear witness to the good news of the Kingdom of God.
As a child focused, humanitarian, development and advocacy organization, World Vision believes that nothing can be more important to child wellbeing than access to safe water, improved sanitation and hygiene.
Their goal is that by 2030 all communities located within our development areas worldwide will have access to clean water, improved sanitation and hygiene.
World Vision lives and works in communities to co-create water, sanitation and hygiene solutions that last.
Globally, the organization is the largest non-governmental provider of clean water in the developing world, reaching a new person with safe water every ten seconds.
The statement said World Vision is committed to prioritizing and increasing investment for the delivery of sustainable safe water and improved sanitation across all its Area Programs.
The NGO seeks to deepen partnerships and collaboration with Government, private sector, NGOs and other stakeholders to work towards a Ghana in which every child has access to clean water and improved sanitation.
The statement said between 1985 and 2018, World Vision International has invested in excess of US$75 million to provide over 3,650 boreholes fitted with hand pumps, rehabilitate over 470 boreholes, and construct 80 limited mechanized water systems and other alternative water supply systems, including rain water harvesting systems and small dams and dug-outs.
These interventions have improved the socio-economic wellbeing of more than 1.3 million people in over 1,600 communities and 150 schools and healthcare facilities throughout the country.
In addition, 53 schools and healthcare facilities have been supported with gender and disability friendly institutional toilet, while 348 communities have been certified Open Defecation Free.
This has greatly improved the wellbeing of children and their families in deprived rural communities and small towns.
Source: GNA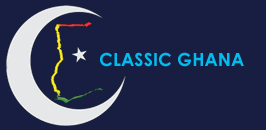 Latest posts by Classic Ghana
(see all)