Ms Bernice Sam, a Lawyer and Consultant, has called on government as a matter of urgency to increase the number of shelters in the country to help accommodate victims of gender-based Violence.
She said this was a huge challenge facing the country because after removing victims from their places of abode to save them from a bad situation, it was difficult to house them as structures to help in this regard were not available.
Ms Sam was speaking at a validation meeting organised by the Women in Law and Development Africa (WiLDAF) in Accra with support from Crossroads International, a Non-Government Organisation.
The meeting was to share views and analyse the Domestic Violence Act as a model to learn from and determine whether it was effective and fell in place with other international and national laws.
She said currently in Ghana, only two domestic violence shelters were operational, this she added was not befitting for the country and needed to be increased to address the needs of victims and therefore, called for at least a shelter in every district to help protect and reintegrate the victims back into society.
The Lawyer, comparing the UN, regional, and national frameworks in her analysis of the Domestic Violence Act, noted that Ghana's Act was a good model law to learn from as it conformed to all the frameworks.
It therefore recommended that victims were rehabilitated, the operationalisation of the Domestic Violence fund, the Domestic Violence Victims and Support Unit (DOVVSU) should use the Act to prosecute domestic violence cases.
She urged that people to appreciate the punitive power of the Domestic Violence Act because the punishments were to deter would-be perpetrators.
Ms Regina Thompson, Alternative Dispute Resolution and Diversion Programme Developer, in an interaction told the Ghana News Agency that the talks by advocacy groups was enough and that it was time to act.
She said if after 10 years of coming up with the Domestic Violence Act to end all forms of domestic violence against women the country was having challenges with shelters then civil society organisations (CSOs) must change the phase of their advocacy.
It was time CSOs used their solicited funds in putting up some of the structures rather than using it for seminars and workshops and talk about same things on paper over and over again, she added.
"If CSO's start putting up structures with the little funds they get from NGOs and international bodies, government will be forced to help," she said.
Ms Thompson said it was the way to go because the phase of advocacy had changed and likewise CSOs must change their tactics and advocate more on facilities and shelters among others to ensure that victims were well protected.
Ms Patricia Essel, WiLDAF Project Manager, said they had undertaken a 14 months Court Watch Project in four regions which started in May 2017 to June 2018 to look at the implementation of the Domestic Violence Act in district courts.
She said comments from the analysis would therefore be incorporated in the outcome of the meeting in the report and publish it for public consumption.
Source: GNA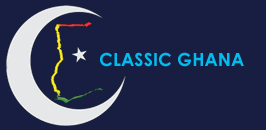 Latest posts by Classic Ghana
(see all)