The Chief Executive Officer of Artists Alliance Gallery, Professor Ablade Glover, has urged government and relevant stakeholders to develop a sustainable policy framework to recognise, promote and honour talents in the various fields to enhance development.
He said the nation must know what she had and tightly hold on to it as most nations had their images boosted internationally as a result of exploits by talented citizens.
Speaking at the 30th Anniversary Celebration of Mrs Kate Abena Badoe as an Artist, during the opening of her exhibition gallery of drawings and paintings, he said Mrs Badoe was one of the shining examples in the art industry and her work must be recognised and promoted by all and sundry.
Mrs Badoe, on her part, said she discovered her talent at an early age and was resolved to developing it, adding that her husband was instrumental in the passion to pursue that career.
She said every aspect of work she had created had some aspects of her philosophy to life in it, adding; "being an artist who is African has helped me over the years to grow in my appreciation of my heritage and all that endears me to it."
"The end product, hopefully, gives viewers insight into some aspects of African cultures and their representation in a contemporary way," she said.
Mrs Badoe, who lives in Tennessee, United States of America, has held numerous solos as well as group exhibitions of her art work, which reflected the style and themes of her work.
Her first art exhibition was in 1987 at the British Council in Accra. Her artworks, apart from being patronised by Ghanaians, have been collected internationally mainly in Nigeria, USA, Canada and the United Kingdom.
Source: GNA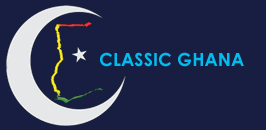 Latest posts by Classic Ghana
(see all)