Vice President Dr Mahamudu Bawumia has assured the investors of the government's unwavering determination to maintain fiscal discipline in order to create a suitable climate for businesses to thrive.
He said they would go to every length to sustain the macro-economic gains – build a resilient economy that would give jobs to the people.
In line with this, an independent Fiscal Council to oversee the implementation of fiscal policy and to make sure that a Single Treasury Account to consolidate all government funds at the Bank of Ghana became operational would soon be established.
Vice President Bawumia was addressing the maiden Ghana-United States (US) Business Forum, held in Accra.
He urged potential investors to be inspired by government's strategic anchors -digitization and electronic programmes, infrastructure development, real sector growth and strategies to curb corruption.
"Strengthening US-Ghana commercial partnership towards a Ghana beyond Aid" was the theme chosen for the event, which aimed to foster and deepen bilateral commercial engagement between the two countries to promote investments.
It also sought to strengthen trade and promote business partnerships between US and Ghanaian companies in areas of infrastructure, technology, railway and renewable energy.
The forum attracted a business delegation from the US, government officials, captains of industry, trade and technology experts and they discussed trade and investment opportunities.
The Vice President acknowledged the relevance of the theme for the forum and said it tied in with the vision of the Akufo-Addo-led Administration, to transform the economy through trade and investment but not aid.
Government had decided to adopt technology to overcome information challenges and to build a database as an information ecosystem for economic management, he added.
He also spoke of its eagerness de-emphasise the use of sole sourcing of contracts and rather adopted competitive tender process to eliminate wastage and prevent corruption
Dr Bawumia outlined some key pillars necessary to attain the "Ghana beyond Aid" – strengthening the knowledge and capacity of Ghanaians in science and technology, leveraging the nation's natural resources for national development through value addition and placing premium on cross border and overseas trade and investment.
He gave the assurance that the government would ensure efficient allocation of resources, ensure accountability and protect the public purse and to punish public officials engaged in corruption.
"Ghana beyond Aid" required the mobilization and leveraging of domestic savings and revenues as well as application of the natural resources in a more effective and efficient manner, to engender development and create wealth and prosperity.
Vice President Bawumia, who is the Head of the Economic Management Team, said on assumption of office, the government's fundamental goal was to stabilize the macro-economy to levels that would stimulate growth, improve the overall business environment, and to strike the right balance between fiscal consolidation and growth.
That was why it instituted a number of policy interventions to create the fiscal space to implement growth enhancing initiatives and pursued deliberate path of building institutional reforms through digitization and use of electronic platforms.
Added to these were the roll-out of online business registration, certification and licence renewals, ongoing issuance of the national identification cards, digital address system and establishment of credit referencing bureau with concomitant effects on the cost of credit, mobile money interoperability system to fast-track economic growth.
The Vice President said these programmes and policies had yielded positive results, culminating in the stabilization of inflation, exchange rates, and real gross domestic product growth rates, brought down the budget deficit from 9.3 percent to six percent and attained a primary balance surplus.
"We have been able to do all these while at the same time reducing and abolishing about 15 different nuisance taxes to ease businesses, households and individuals," Dr Bawumia added.
He noted that those positive outcomes had renewed confidence in the Ghanaian economy earning positive rating reviews from all three international Rating Agencies.
Source: GNA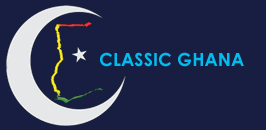 Latest posts by Classic Ghana
(see all)