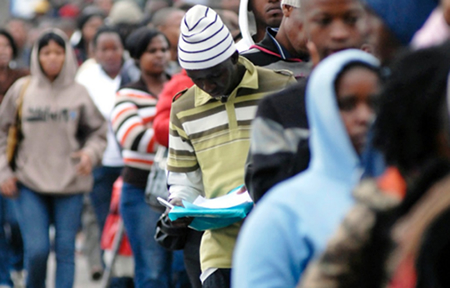 Dr Beth Offei-Awuku, the President of Ghana Association of University Administrators (GAUA), has disclosed that only about 10 per cent of all University graduates gain employment in the public service annually.
She said this had left many graduates to wallow in a mental frame of hopelessness.
Dr Offei-Awuku who made the disclosure at the national launch of Raising Next Professionals Initiative (RNPI) said, "it is disheartening we even have an association for unemployed graduates."
RNPI is a programme by GAUA to expose public school children to various professional areas in a creative and interactive way.
It also aimed at providing access to seasoned professionals to facilitate career counseling activities within the catchment areas of the various Member Universities.
"This narrative is unfortunate and bad for a country whose focus among others is to bring secondary education to every single Ghanaian," Dr Offei-Awuku said.
She said by the RNPI, GAUA would restore hope and vision to average public-school pupils and groom them to become future leaders with critical thinking skills and abilities.
"This will help break this crippling mentality of graduate unemployment," she asserted.
She said education was to give people skills needed to innovate, create and start any trade or enterprise of their choice and to excel in their professions.
The President said it was unfortunate that public school children who were educated and groomed for the various careers were disengaged from professionals of their dream occupations.
She said GAUA as a unique mix of senior University Administrators and professionals including specialists and consultants, would act as role models by building the needed mentoring relationships with public school children, with the rolling out of the Initiative.
Dr Offei-Awuku stated that GAUA would put at the disposal of every public-school senior administrator and professionals from public Universities to assist with career day activities, counselling, modelling and mentoring, among others.
On the decline of professional ethics and integrity, she said the Ghana Integrity and public survey statistics, showed that the country lost a whooping amount of GH¢5 billion to bribes and various forms of corrupt cash practices in 2021.
The President noted that GAUA through the Initiative would partner the Ghana Education Service to help raise ethical professionals who would help reduce bribery and corruption in the country.
She intimated that GAUA through the RNPI was in a strategic position to provide expertise, experience and research-based consultations on career, cognitive and conceptual gaps of Senior High School students to the Ghana Education Service.
Mr Charles Kugbeadzor, the Head Teacher of the Adaklu Kodzobi District Assembly Basic School, which was adopted by the UHAS chapter of GAUA, said the focus of the institution was to ensure the holistic development of the pupils.
He was hopeful that through the Initiative the pupils would not only be equipped with knowledge and skills but also gain the confidence and clarity to pursue their dreams.
Togbe Dzegblade IV, the Chief of the community, was full of praise for GAUA, especially the UHAS chapter, for selecting his community's school and assured that he and his subjects would collaborate with the Association to achieve their aim.
GAUA is made up of administrators from about 16 public Universities in the country. 
Source: GNA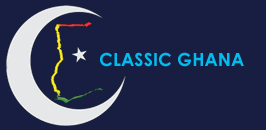 Latest posts by Classic Ghana
(see all)