The police at Agona Swedru, Central Region, have mounted a manhunt for a private security guard, Abraham Adatsi, for stabbing a 69-year-old man to death.
The incident happened during a misunderstanding between the now deceased and the guard in front of the Swedru branch of the ADB Bank where the latter was stationed.
The police are calling on the public to assist in arresting the suspect who is currently on the run after fleeing the scene when an angry mob attempted to lynch him.
The suspect, together with his brother George Adatsi, were both on night duty on the fateful day when the incident happened.
Misunderstanding
It is unclear what may have triggered the misunderstanding between Abraham and the deceased, John Kwame Akponu, but information gathered indicates that a misunderstanding arose between the suspect and the deceased around 11pm last Thursday night.
The ensuing confrontation attracted passers-by and other individuals to the scene who managed to calm them down and separated the two. Abraham who was still not satisfied, pulled a knife and stabbed the deceased in the stomach.
George who had allegedly left the scene earlier to pick up his phone which was on charge not too far away from the scene, only heard eye witnesses shouting "the man has been stabbed" following which he quickly rushed to the scene only to find the deceased in a pool of his own blood.
What worsened the plight of the deceased was that many taxi drivers failed to convey him to the hospital. The eye witnesses however managed to convey him to the Swedru Government Hospital only for him to pass away the following morning.
Confirmation
Confirming the incident to Graphic Online, the Swedru District Police Commander, Superintendent Seth Yirenkyi on Tuesday noted that George Adatsi made an official complaint to the Police that he was on duty together with the suspect when a misunderstanding arose between them but both were separated by some passers-by.
He told the Police that his brother (Abraham) pulled a knife and stabbed Akponu who was rushed to the Swedru hospital for emergency medical attention, saying that the Police followed up to the hospital for first had information but could not get access to Akponu since he was being attended to at the theatre.
"The police again paid a visit to check on the victim only to be informed that Akponu had passed on", he said.
Source: Graphic Online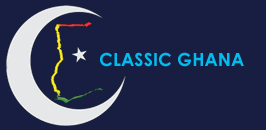 Latest posts by Classic Ghana
(see all)