After three months of negotiations, lawmakers in Guinea on Saturday, December 29, 2018, finally made amendments to a law that will govern relations between people, with the most controversial change being on polygamy.
Until now, polygamy was prohibited for civil marriages in Guinea, even though it is widely practised in religious marriages and no one is sanctioned for that.
Polygamy is a centuries-old practice in Africa that has yet to disappear from modern life. It has both cultural and religious origins, and it is generally accepted in 26 out of 54 African countries, particularly Muslim majority countries.
Critics of the practice say that it undermines women's dignity and increases the risks of diseases and poverty.
In Guinea, the latest country to legalise polygamy, some women groups have protested the move, describing it as sexist.
Nanfadima Magassouba, a majority lawmaker who refused to vote on December 29, said that the decision is a "step backwards."
"Women have their say…But what we fear here is that the family does not influence. We say that yes, the family can influence. And so, that's why we do not want to go back to those achievements", she was quoted by News Africa.
But other activists have pointed out the positive sides of the new law for women.
"Parental authority is recognized by both parents, not to mention the question of the profession. In this new revised Civil Code, a woman can choose her profession, without, however, upstream, having the authorization of her husband ", said Ibrahima Diallo, president of the NGO Protect Human Rights.
Advances for the rights of children have also been highlighted in the revised Civil Code – children out of wedlock could receive an inheritance, the human rights activist added.
Scores of women have been compelled to live in polygamous marriages, a usual practice among men centuries ago who were in search of large families to cultivate the land.
Till date, countries such as Algeria, Mali, Niger, Kenya, Uganda, South Africa, and so on, generally accept polygamy. In recent months, a court in Uganda threw out a petition to have polygamy declared unconstitutional.
The group behind the petition, MIFUMI, subsequently announced plans of filing a new challenge on the basis that the practice undermines women's dignity.
When Kenya's president, Uhuru Kenyatta, approved a law in 2014 allowing men to marry more than one wife, many female lawmakers condemned it.
Under the legislation, civil law, where a man was only allowed one wife, was brought in line with the customary law, where some cultures and societies allow multiple partners.
The law sparked negative reactions from the general public, particularly church leaders and feminists. Gathoni Wa Muchomba, a female lawmaker gradually encouraged men to marry more wives, saying that would solve problems of single motherhood, infidelity and divorces.
South Africa has also experienced polygamy for a time now – even its former president, Jacob Zuma was in power married to four women.
Tanzanian President John Magufuli recently also told men to marry "two or more wives" to reduce the number of single women.
Source: face2faceafrica.com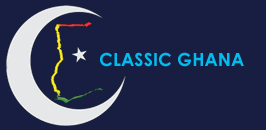 Latest posts by Classic Ghana
(see all)